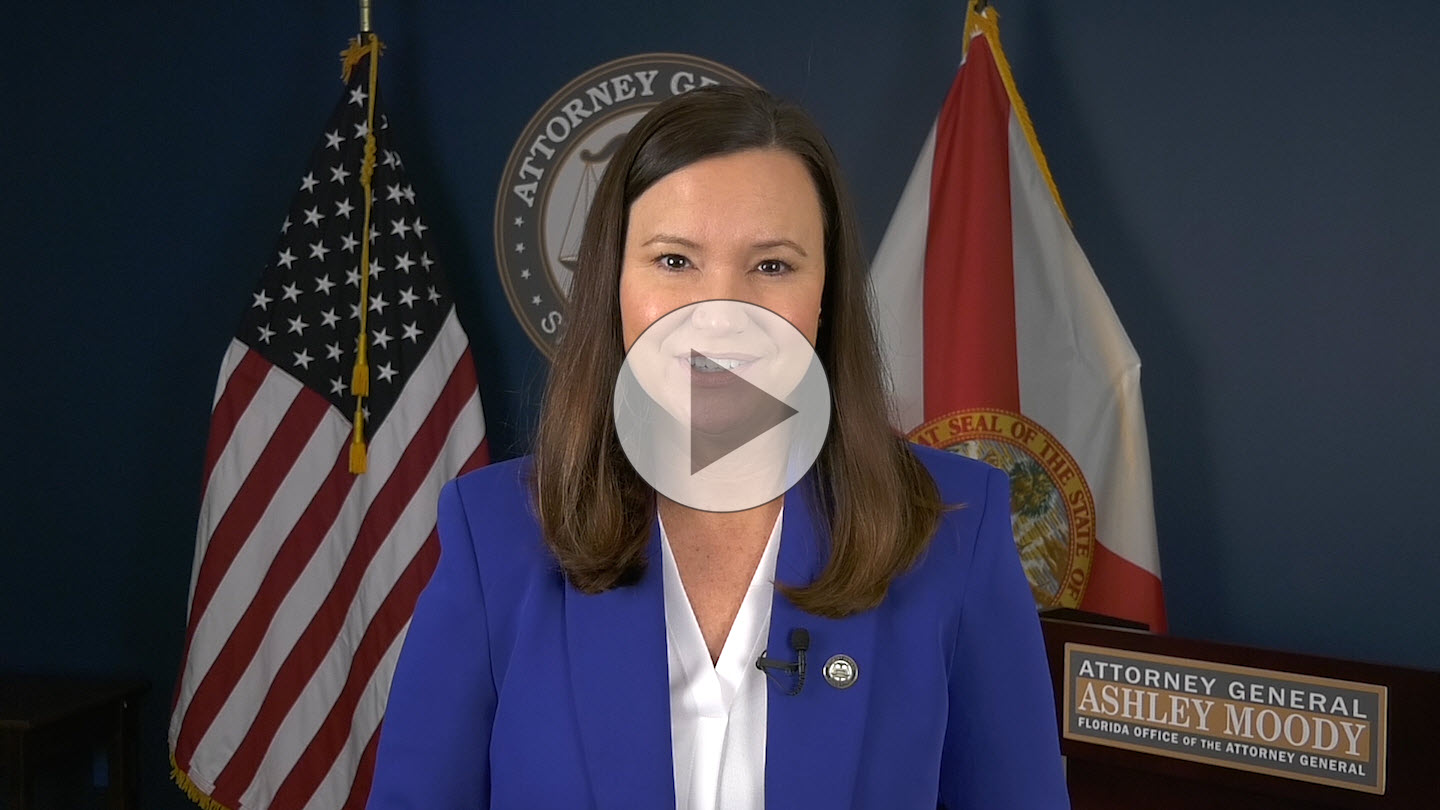 The federal tax-filing deadline is just a few days away and millions of Americans will be busy this weekend preparing their taxes.
This week, I issued a Consumer Alert for those last-minute tax filers, warning them not to use public Wi-Fi when preparing or uploading sensitive information.
Hackers exploit vulnerabilities in public Wi-Fi to steal personal information through multiple schemes, but these schemes are usually avoidable if the correct precautions are taken.
Here are some tips to help protect your information online:
Never use public Wi-Fi to file taxes or access apps that contain personal or financial information;
Do not stay permanently logged in to accounts—even if an app is running in the background, a hacker could still access the information; and
Use a cellular connection if accessing private information in public is necessary.
To report hacking or identity theft as a result of a public Wi-Fi scam, visit
IdentityTheft.gov
or call (877) 438-4338.
By taking steps to safely prepare and file your taxes, you can avoid hackers and help us build a Stronger, Safer Florida.

In The News
Trial begins in Florida opioid lawsuit case against Walgreens, WFLA Tampa
Florida joins legal challenge against plan to end Title 42, Florida Politics
Top Florida 'Sex, Money, Murder' gang leaders arrested after year-long investigation, WMBB Panama City
41 members of Bloods-affiliated Sex Money Murder gang arrested in Florida, ABC Action News
Hillsborough deputy awarded for adopting child after horrific murder case, WFLA Tampa
Capitol hosts Special Olympics Florida Law Enforcement Torch Run, ABC 27 Tallahassee
BACK THE BLUE ALERT: Attorney General Moody Presents Back the Blue Award to Corporal Who Adopted Child Victim of Heinous Crime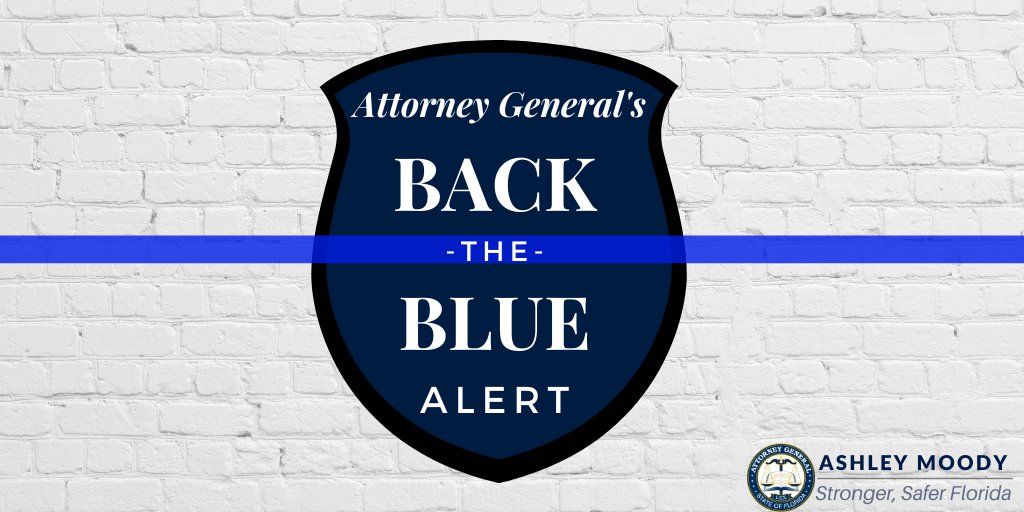 Attorney General Ashley Moody presented a Back the Blue Award to Corporal Mike Blair of the Hillsborough County Sheriff's Office. In March 2018, Corporal Blair, working as a homicide detective for HCSO, responded to a call about a family being murdered by their father. The son, Ronnie, escaped despite being stabbed and burned during his father's rampage. Drawn to the child's courage, Corporal Blair's family adopted Ronnie and is now raising him as their own.
Attorney General Ashley Moody said, "It's situations like this that not only define who you are as an officer, but who you are as a human being. Corporal Blair has held many titles throughout his career, but I believe one of the most impressive titles he has earned is father. Corporal Blair is a hero, and I cannot thank him enough for his service to Florida and especially to his son Ronnie."
Read More
This week, Attorney General Ashley Moody hosted the 2022 Law Enforcement Torch Run outside the Florida Capitol.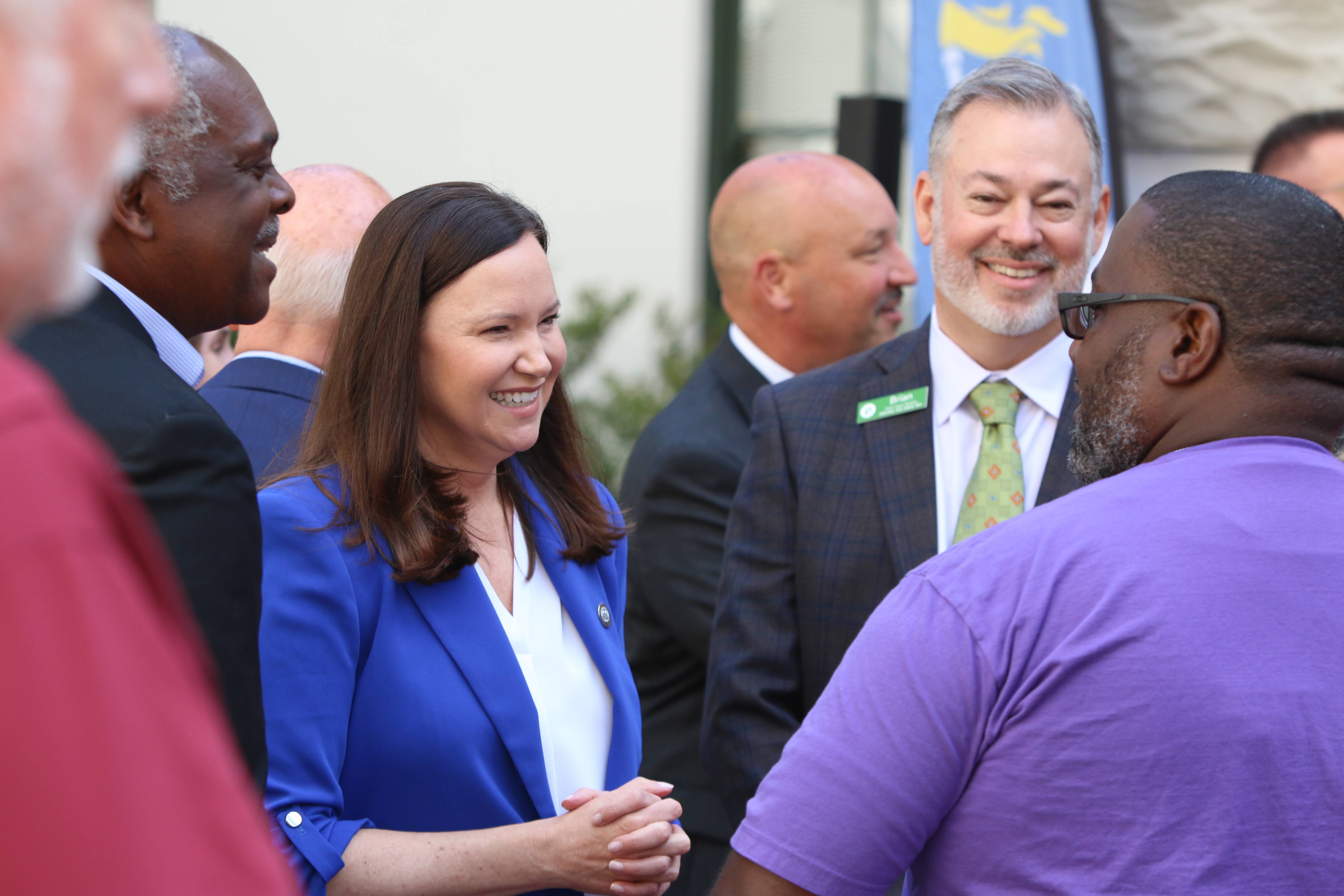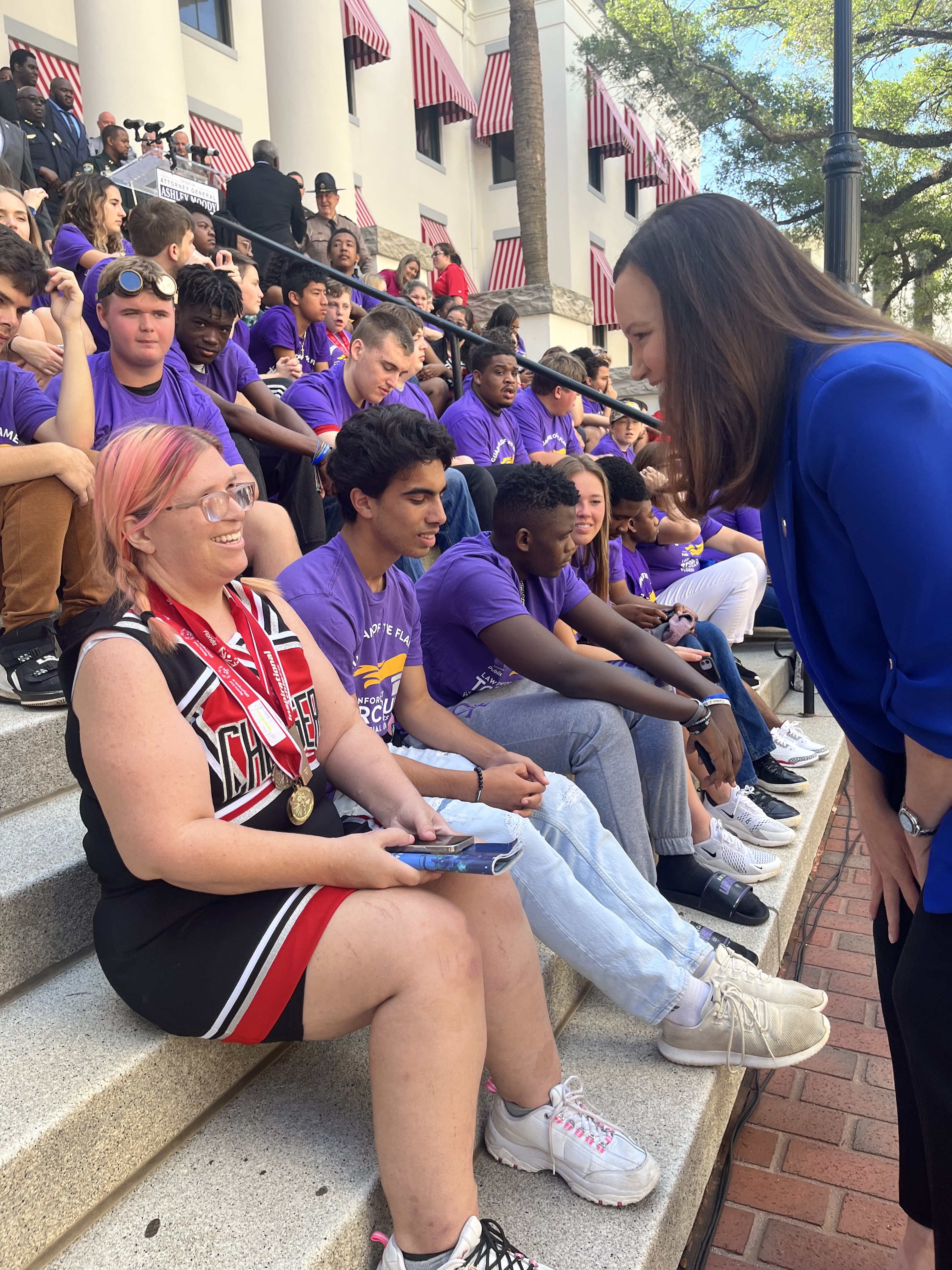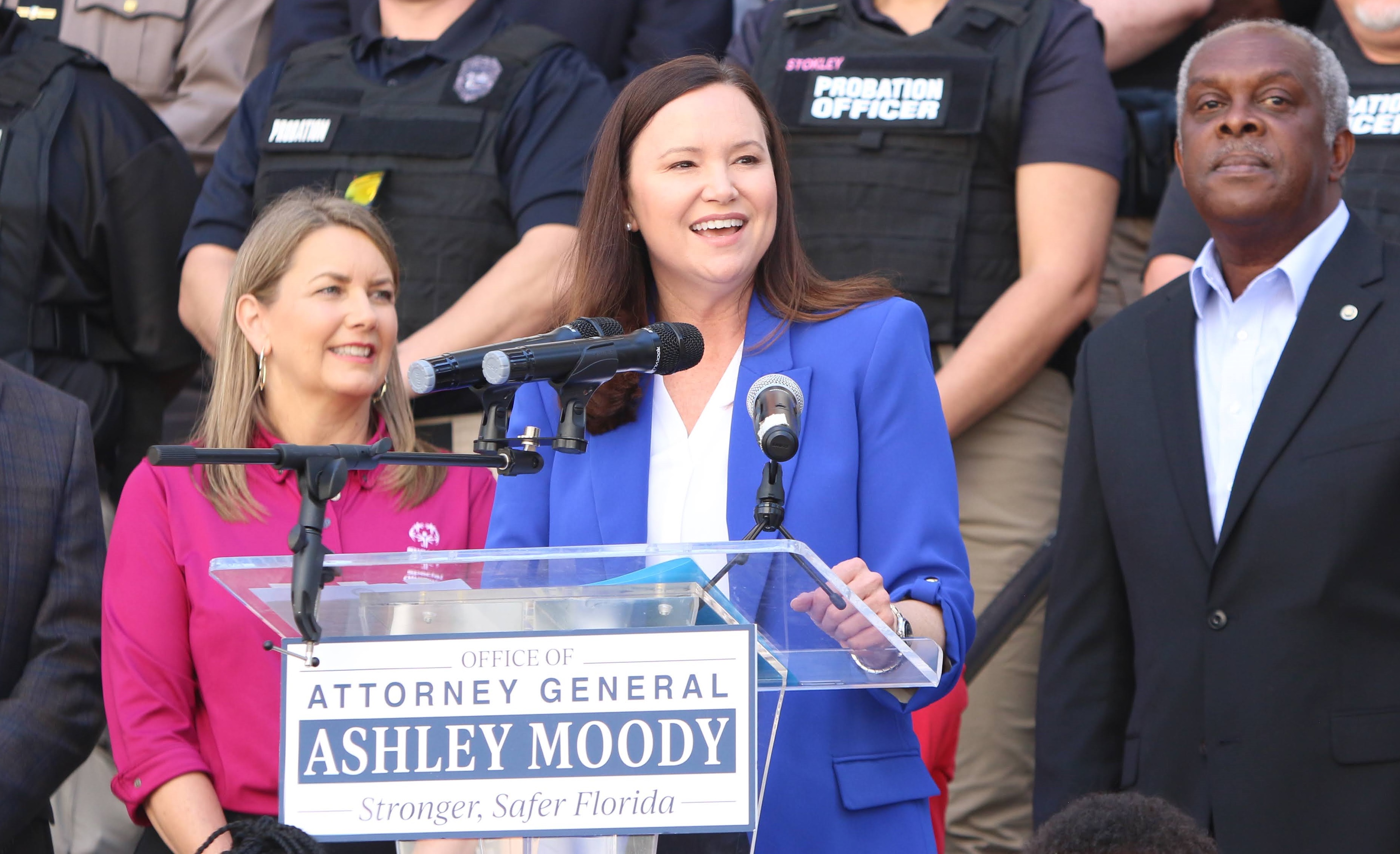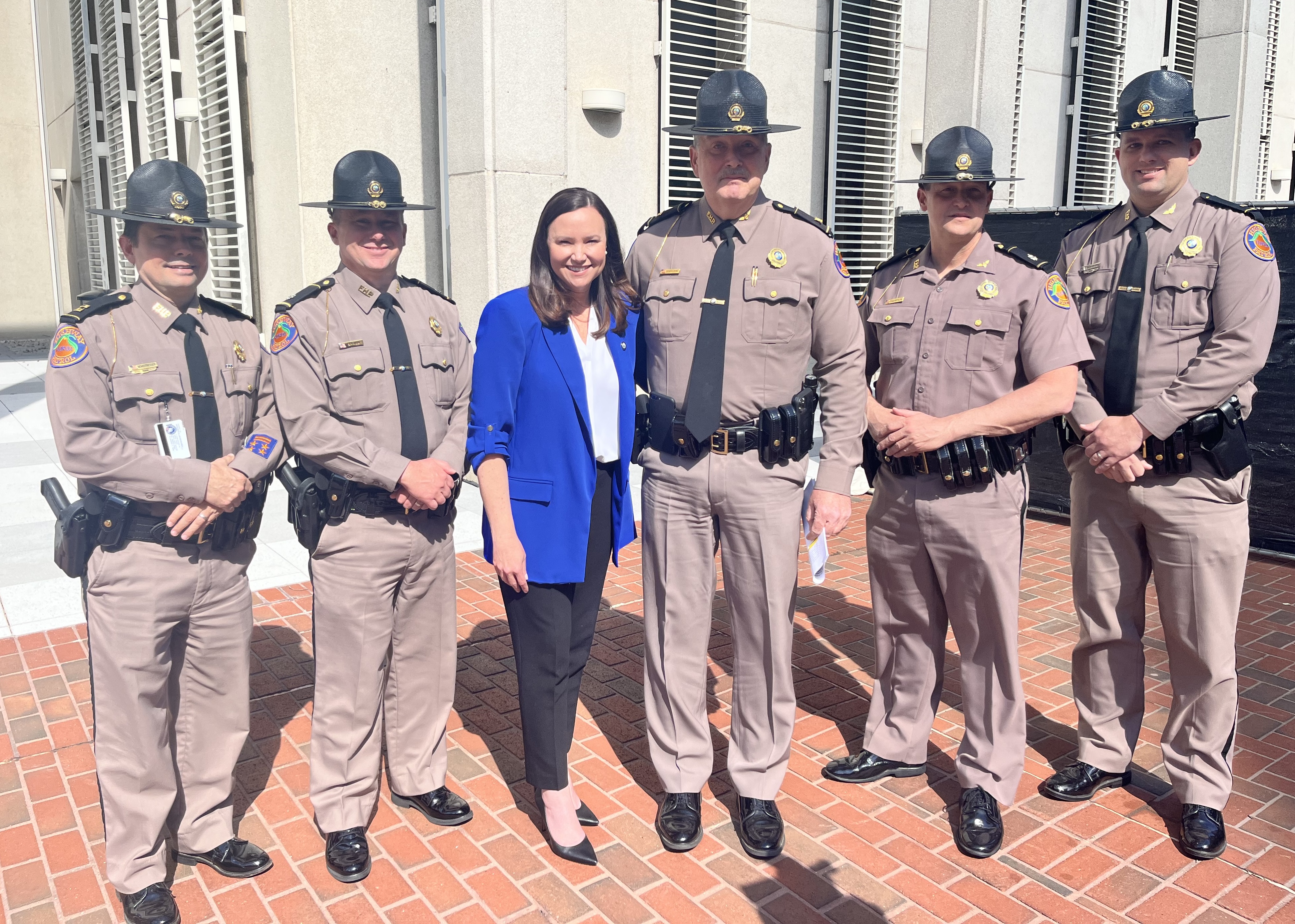 Office of the Attorney General staff participating in the Law Enforcement Torch Run. Forty-five members of the office took part in the two-mile race benefiting Special Olympics Florida.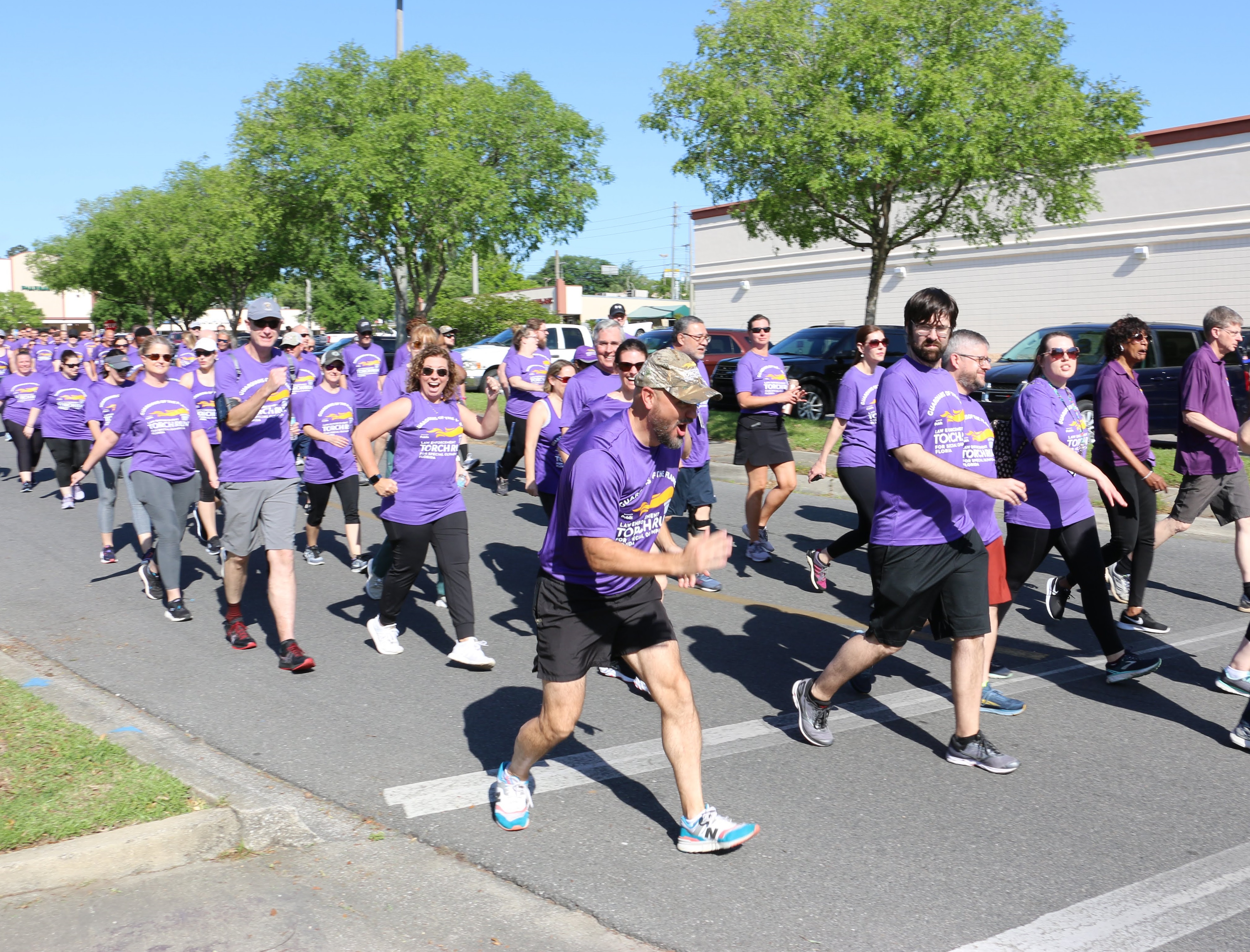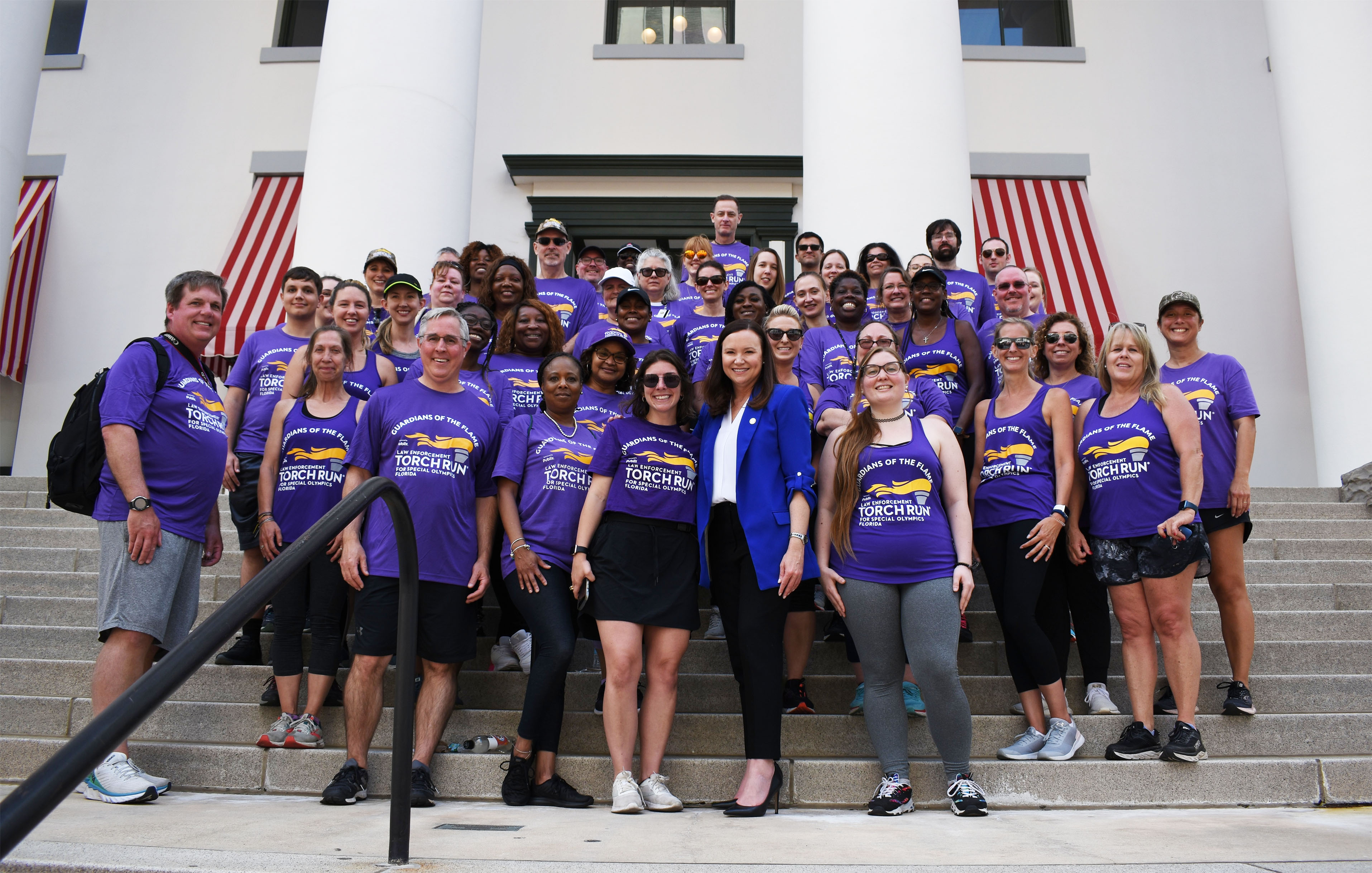 Attorney General Moody, Polk County Sheriff Grady Judd and the Florida Department of Law Enforcement announcing the arrests of more than 40 members of the Sex Money Murder gang in Florida.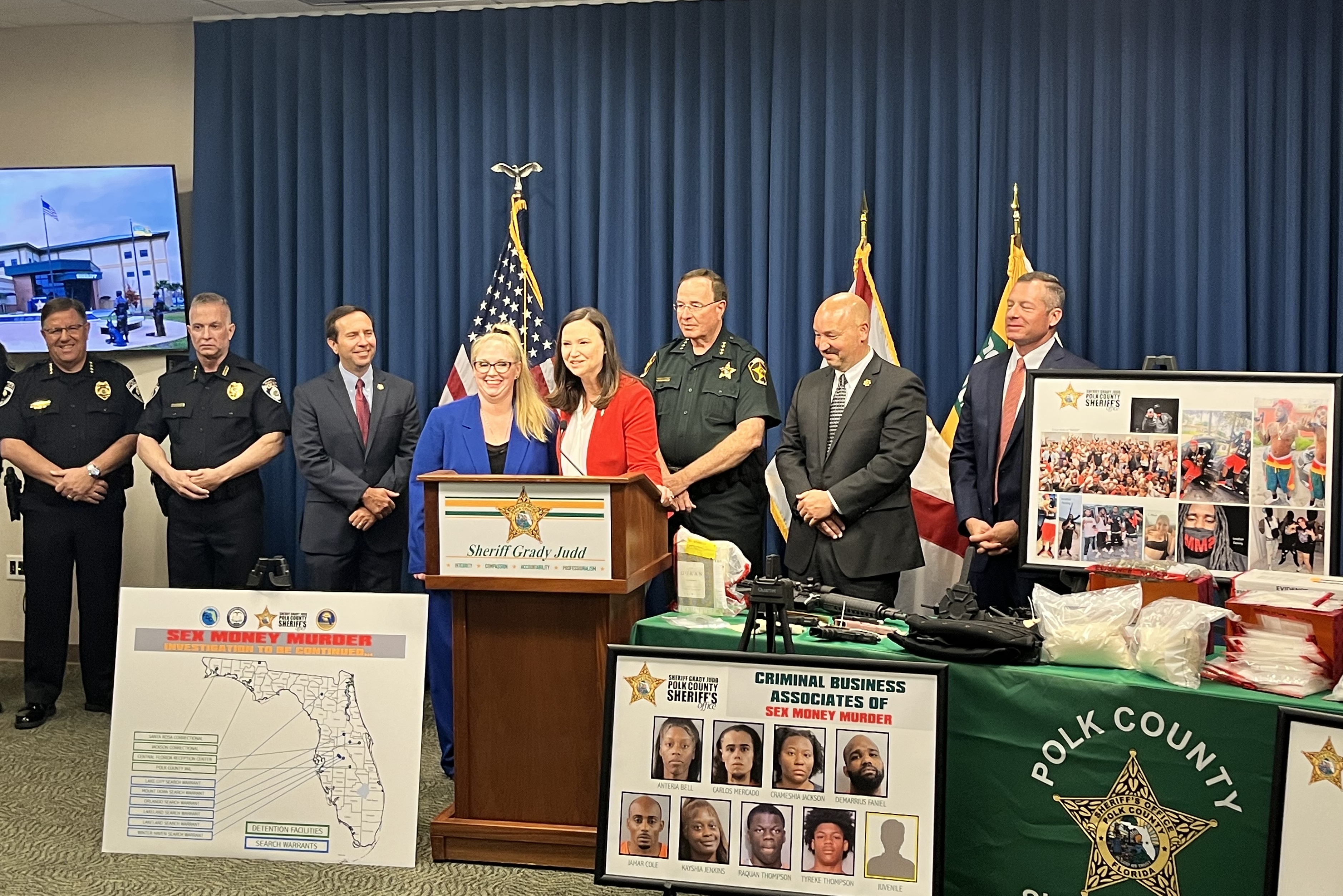 Attorney General Moody presenting a Back the Blue Award to Corporal Mike Blair of the Hillsborough County Sheriff's Office. Corporal Blair adopted a child victim named Ronnie who was left parentless after escaping a heinous crime. Hillsborough County Sheriff Chad Chronister and Florida First Lady Casey DeSantis joined Attorney General Moody in recognizing Corporal Blair.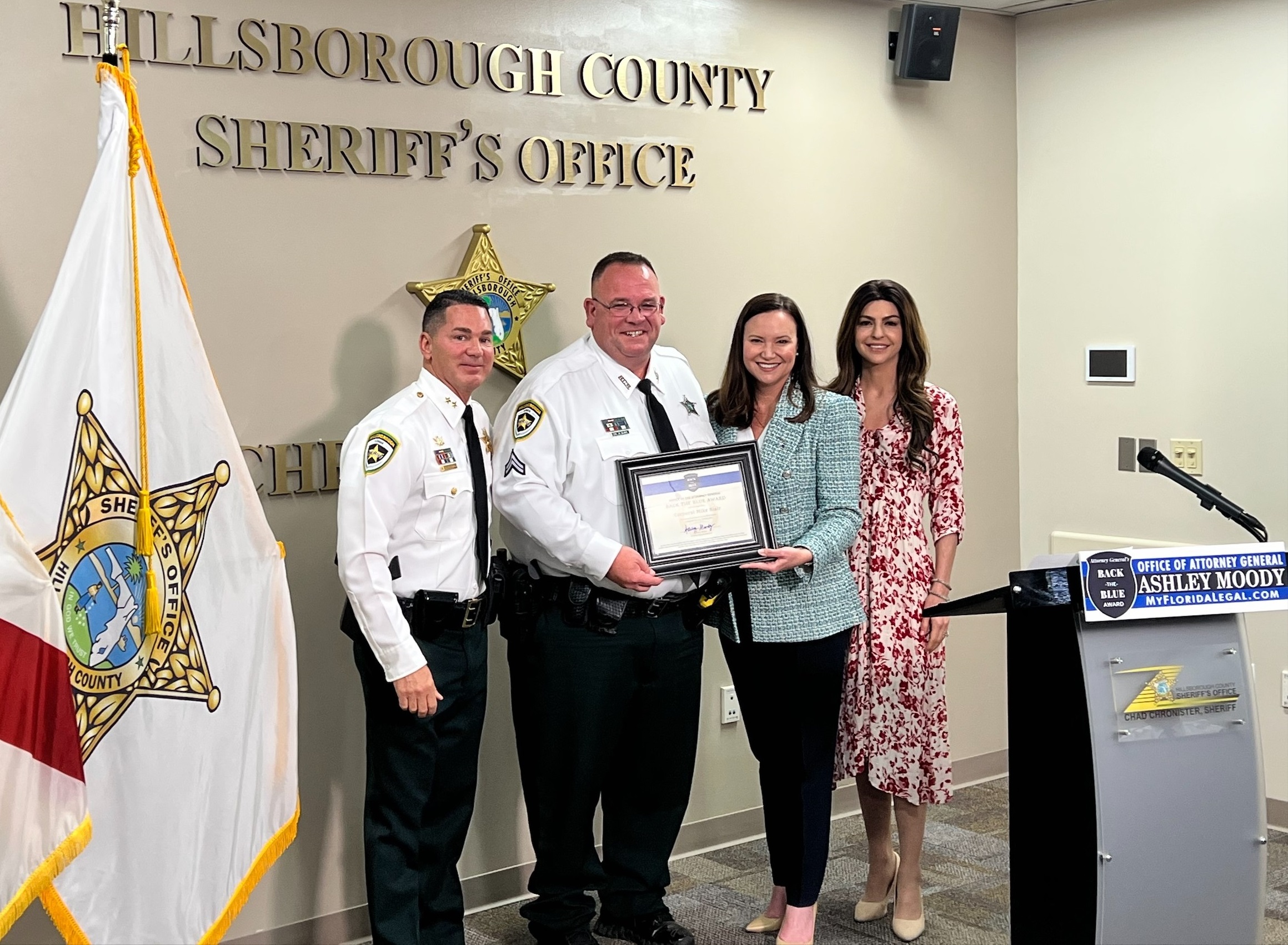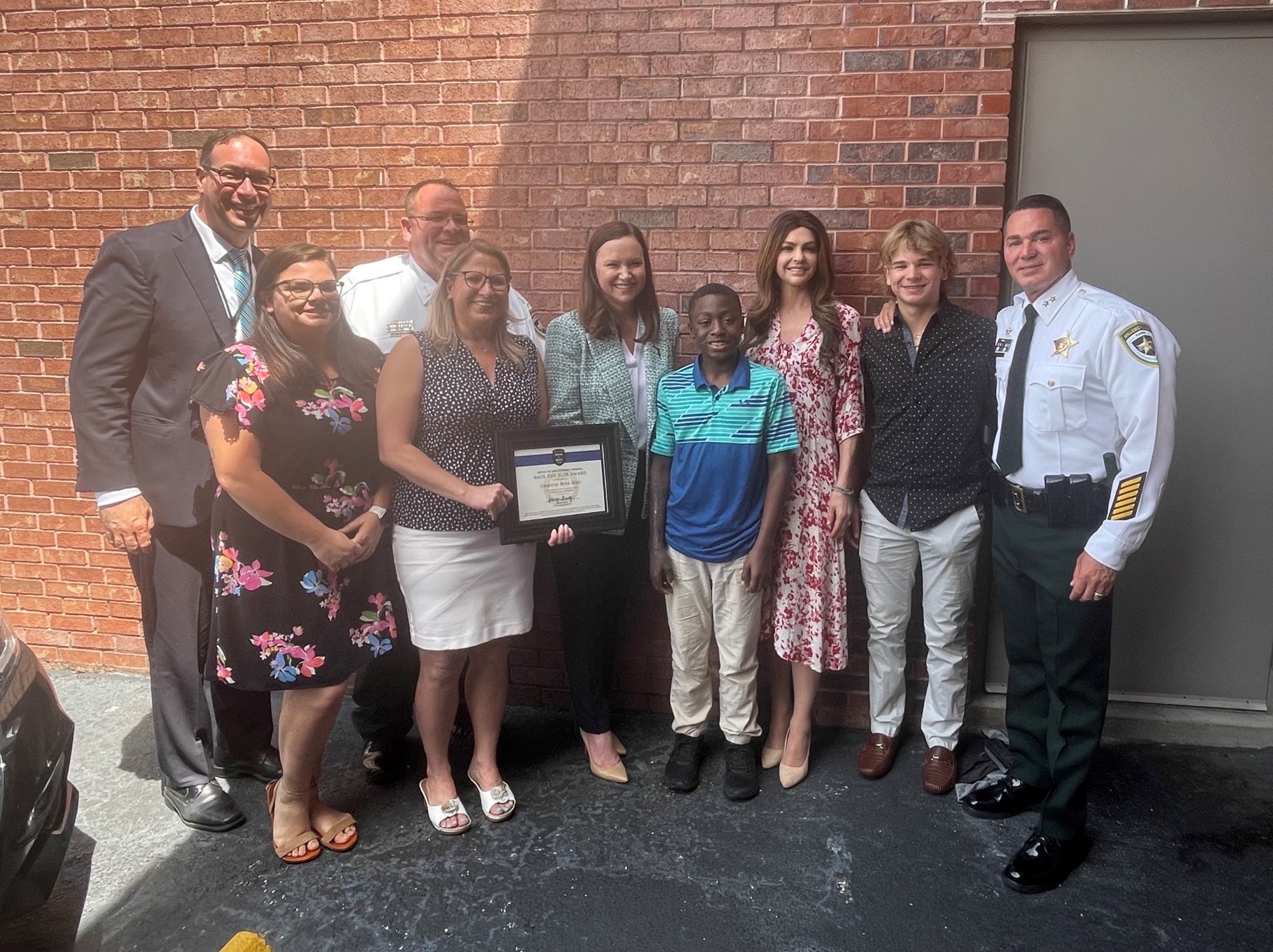 Attorney General Moody speaking at a Tampa Bay Area Chiefs of Police Association luncheon recognizing the contributions of administrative assistants in law enforcement agencies.