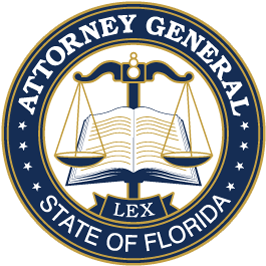 The Antitrust Division of the Attorney General's Office was established in 1976. The Division primarily enforces state and federal antitrust laws and works to stop violations that harm competition and adversely impact Floridians. Under chapter 542, Florida Statutes, the Attorney General has the authority to bring actions against individuals and entities that commit federal or state antitrust violations, including bid rigging, price fixing, market allocation and monopolization. The Division also seeks to preserve competition by reviewing proposed mergers and acquisitions that may adversely affect Floridians. The Attorney General is authorized to investigate potential violations of state or federal antitrust laws and to issue investigative subpoenas to anyone believed to be in possession of documents or information relevant to an antitrust investigation. Additionally, the Division provides antitrust counsel for the State and its agencies and serves as a competition advocate in that role. The Division periodically conducts or participates in seminars for state and local procurement officials and government attorneys designed to assist them in detecting potential competition violations.
The Division has expanded its efforts to include enforcement of the state securities law (chapter 517, Florida Statutes) when consent is provided by the Office of Financial Regulation and non-Medicaid Fraud enforcement of the False Claims Act (chapter 68, Florida Statutes). As necessary, the Division also pursues civil complex enforcement of the Consumer Protection Act and Racketeering laws (chapter 501, Part II and chapter 895, Florida Statutes).
Since Attorney General Moody took office, the Division has recovered more than $3.4 billion on behalf of Florida's citizens, taxpayers and state and local entities as a result of its enforcement efforts.