VIDEO: Attorney General Moody Releases 2023 Holiday Consumer Protection Guide
Release Date
Nov 14, 2023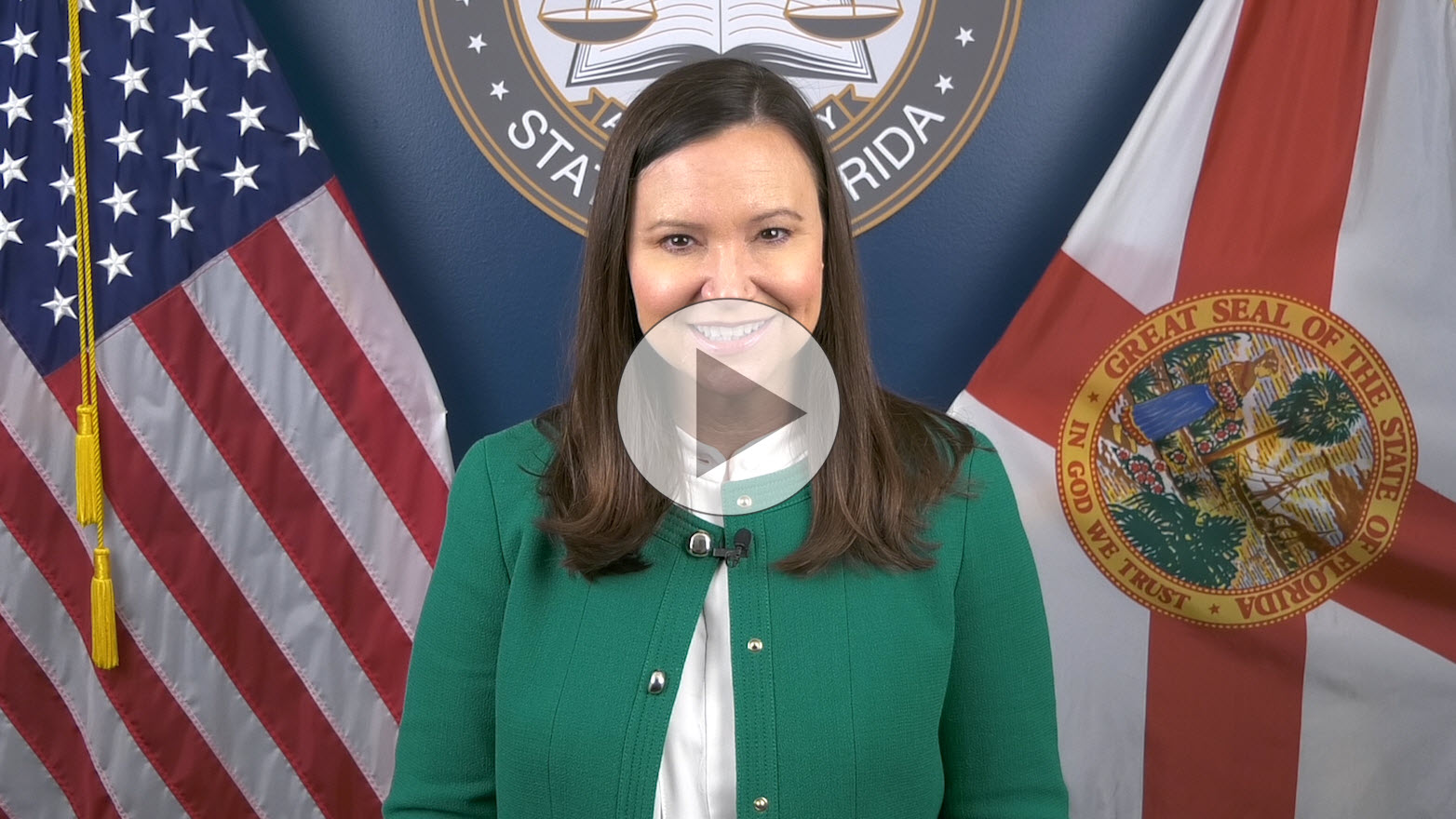 TALLAHASSEE, Fla.—As the busy holiday shopping season approaches, Attorney General Ashley Moody is committed to protecting consumers from fraud, scams and deceptive business practices. Today, Attorney General Moody released the 2023 Holiday Consumer Protection Guide—a comprehensive resource that provides Floridians with information to avoid falling for in-person and online shopping scams, tips for safe charitable giving and a list of recently recalled items. 
Attorney General Ashley Moody said, "Black Friday will be here soon, and scammers may try to exploit the hustle and bustle of holiday shoppers. Our 2023 Holiday Consumer Protection Guide helps Floridians stay informed and protect themselves from scams, deceptive practices and faulty products. By arming consumers with knowledge, we can make this holiday season safer and more enjoyable for all."
Attorney General Moody's 2023 Holiday Consumer Protection Guide provides Floridians with tips for avoiding common shopping pitfalls and other schemes. The guide includes information about: 
Online Shopping Safety: Tips about secure online shopping practices, protecting personal information and dealing with disputes;
Gift Card Scams: How to avoid gift card scams, including the need to inspect gift cards for tampering before making a purchase;
Fraudulent Charities: Advice for avoiding charity fraud, such as verifying the legitimacy of charities to ensure donations are going to the intended causes; and
Recalled Products: A list of recently recalled products from the U.S. Consumer Product Safety Commission to keep families safe from potentially hazardous items.
For more tips and information, access the full 2023 Holiday Consumer Protection Guide here. To view the guide in Spanish, click here.
For a complete list of all product recalls, please visit CPSC.gov.
To report a scam, visit MyFloridaLegal.com or call 1(866) 9NO-SCAM.
# # #