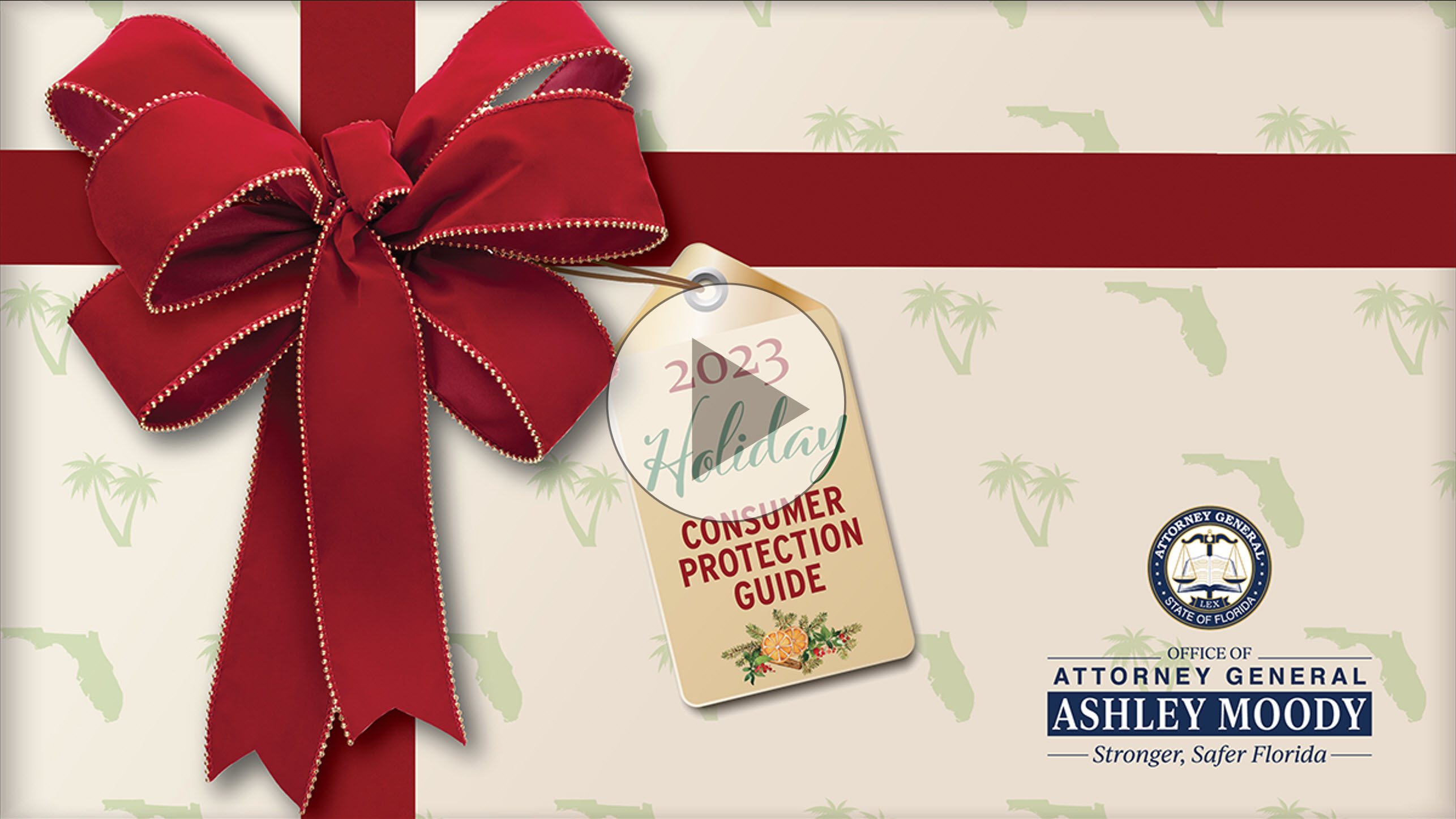 This week, with the holiday season quickly approaching, I released my 2023 Holiday Consumer Protection Guide.
This time of year, many consumers are looking for big shopping deals to buy the perfect holiday gifts, such as on Black Friday and Cyber Monday. However, scammers may try to exploit this hustle and bustle to steal your joy and money.
Our Holiday Consumer Protection Guide provides information about avoiding scams when buying gifts in-person, as well as:
Tips about secure online shopping practices, protecting personal information and dealing with disputes;
How to avoid gift card scams, including the need to inspect gift cards for tampering before making a purchase;
Advice for avoiding charity fraud, such as verifying the legitimacy of charities to ensure donations are going to the intended causes; and
A list of recently recalled products from the U.S. Consumer Product Safety Commission to keep families safe from potentially hazardous items.
Check out our guide at MyFloridaLegal.com before you start your holiday shopping.
By looking out for scams, we can make this holiday season safer and more enjoyable for all.
Happy Holidays, Florida!


In The News
How to avoid holiday shopping scams, WJXT Jacksonville
Florida AG posts Holiday Consumer Protection Guide, NBC 2 Orlando
Ashley Moody Releases Holiday Consumer Protection Guide, Florida Daily
26 attorneys general: Give states the authority to enforce federal immigration law, The Center Square
Ashley Moody Urges Congress to Give States More Power to Handle Immigration Matters, Florida Daily
State AGs urge Speaker Johnson to expedite bill giving states power to tackle illegal immigration, FOX News
Florida cracks down on organized retail theft, The Center Square
Florida man behind Home Depot theft ring spanning 15 counties gets prison time, News Channel 8 Tampa
Florida Home Depot Theft Ringleader Gets 8 Years, Over $500K In Restitution, Tampa Free Press
Florida Dentist, Husband Charged With Medicaid Fraud, News Radio WJNO
This week, Attorney General Ashley Moody presided over the 2023 Florida Women's Hall of Fame Induction Ceremony in Tallahassee. Attorney General inducted Senate President Kathleen Passidomo, Lilly Pulitzer and Aubrey Schiebler into the Florida Women's Hall of Fame. To learn more, click here.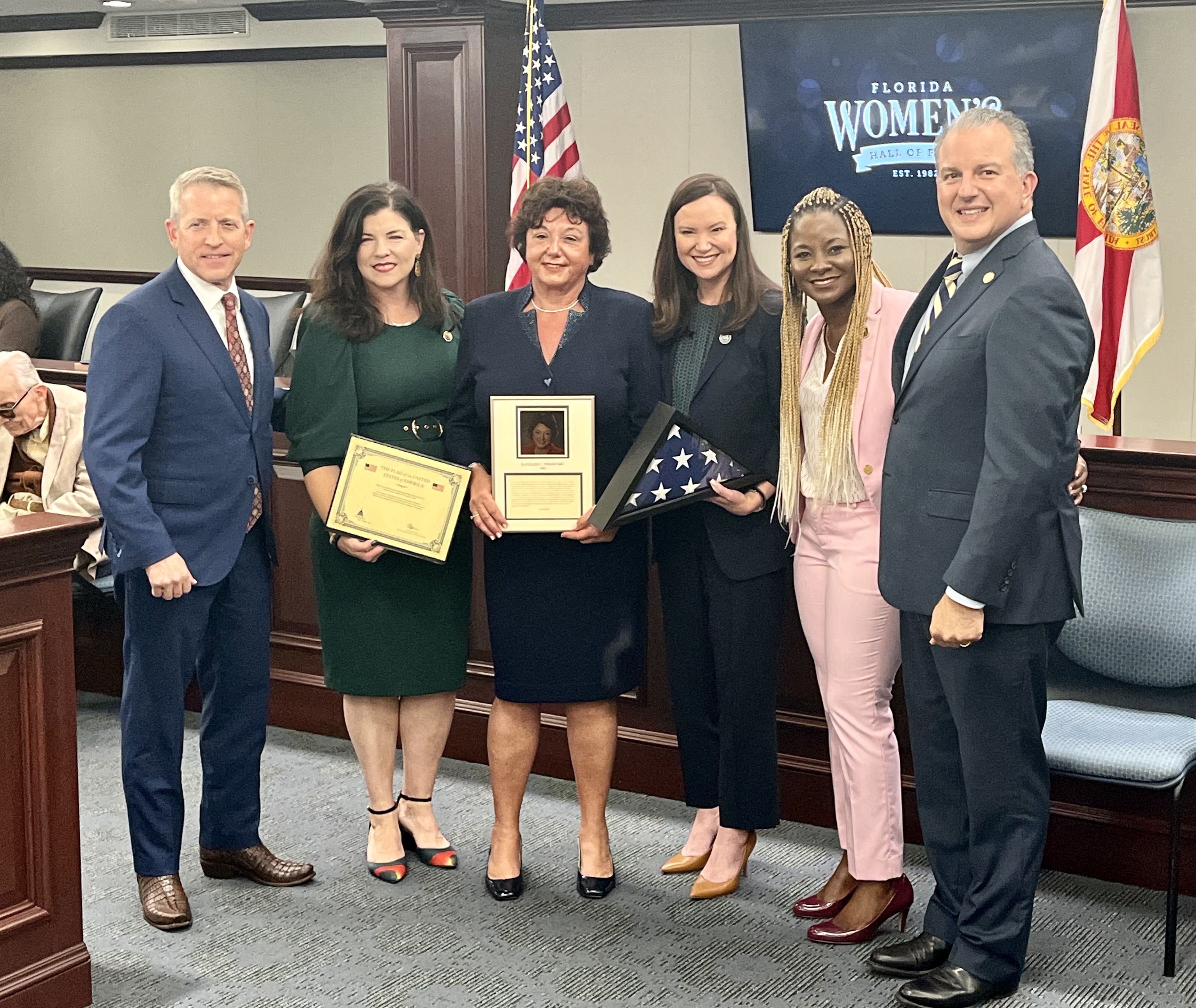 Attorney General Moody serving as Grand Marshall for the 2023 Florida Governor's Cup race.