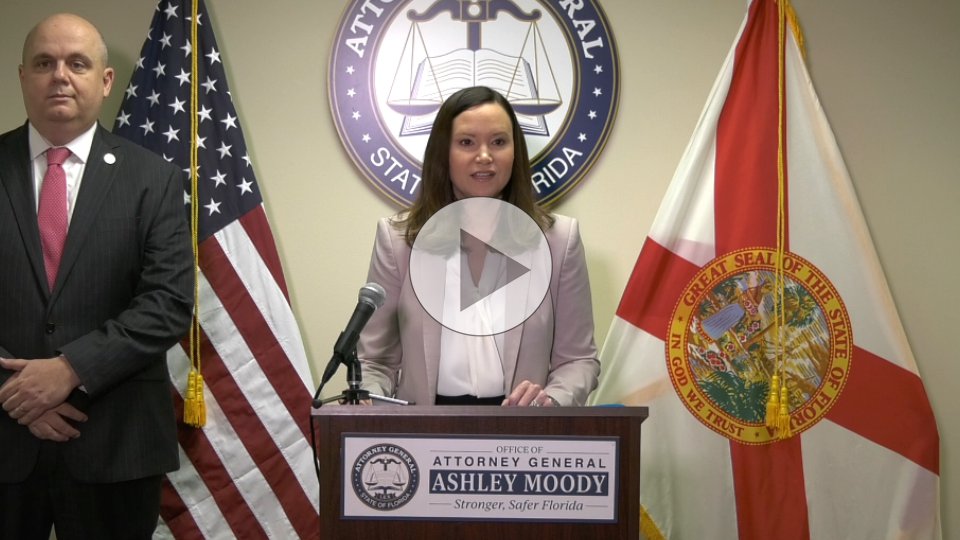 This week, we secured a commitment of more than $680 million through our efforts to hold Walgreens accountable for its role in fueling the opioid crisis. Walgreens is the final defendant in our litigation challenging opioid distributors, manufacturers and pharmaceutical companies.
This massive commitment of funds brings the total monies secured through our determined litigation efforts to more than $3 billion. These monies will be paid out over the next two decades and used for treatment and prevention in areas hit hardest by drug abuse.
What we have accomplished over the past few years is no small feat. Florida is leading the nation in legal efforts to hold each of the defendants accountable for the unique roles they played in this terrible public health epidemic.
Before taking office, I vowed to seek accountability for those responsible for helping create this crisis, and now I am excited to report that we have successfully accomplished this vital mission. With these funds, we will begin to turn the tide in the fight to end the opioid crisis and save lives.
Through these historic efforts, we will build a Stronger, Safer Florida.

In The News
Walgreens reaches $683 mln opioid settlement with Florida, Reuters
Florida AG Ashley Moody announces 'historic' opioid settlement with Walgreens, WFLA Tampa
Walgreens, Florida Settle Opioid Costs Lawsuit For $683M, CBS Miami
Ashley Moody announces Walgreens settles for $680M, concluding 'historic' opioid litigation in Florida, Florida Politics
AG Ashley Moody tapped to lead national Human Trafficking Committee, The Capitolist
Florida files suit against DuPont and others over firefighting foam, CBS 10 Tampa Bay
Moody, Nuñez lead anti-human trafficking efforts, The Center Square
Florida AG Moody releases internal DHS document she says contradicts Mayorkas testimony on border crisis, Yahoo! News
Florida judge calls Biden's border policies 'little more than a speed bump' for immigrants in damning indictment of the crisis as 'catch and release' lawsuit moves forward, Daily Mail
DHS Secretary Mayorkas should resign, Florida attorney general says, FOX News
Attorney General Moody Leads National Group Working to End Human Trafficking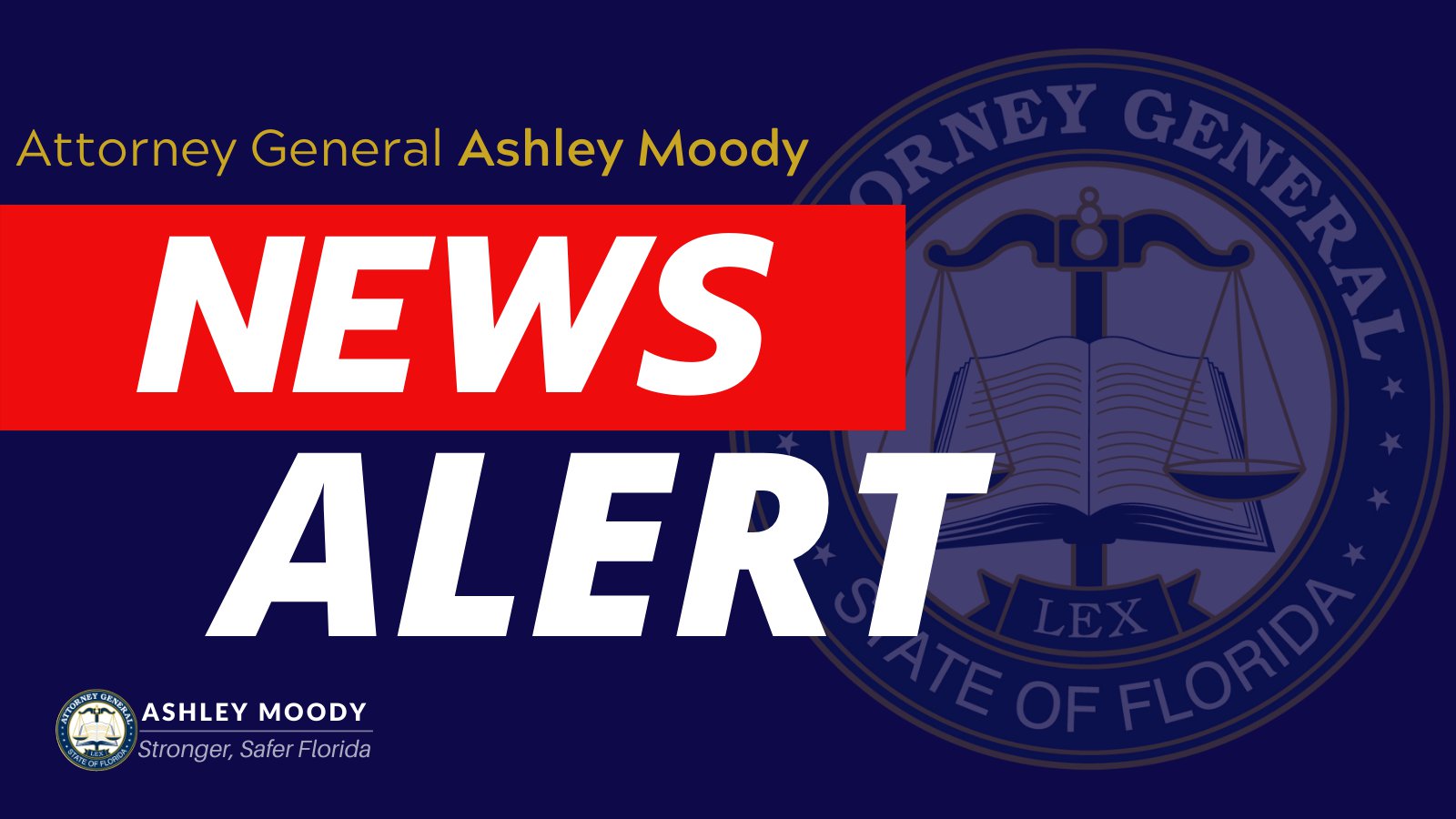 Attorney General Ashley Moody is leading a national committee focused on anti-human trafficking policies and services for survivors. The National Association of Attorneys General named Attorney General Moody Co-Chair of the NAAG Human Trafficking Committee. The national committee provides a forum for state attorneys general to collaborate on issues related to human trafficking and promote best practices to combat trafficking and assist survivors.
Attorney General Ashley Moody said, "Ending human trafficking in Florida is one of my top priorities, but we can't achieve this lofty goal by working within our state borders alone. That's not how traffickers operate, so we too must break down barriers and work together. I am thrilled to help lead the National Association of Attorneys General Human Trafficking Committee. The members of this prestigious committee will work in unison—to share ideas and strategies for combating human trafficking and saving lives."
Read More
This week, Attorney General Ashley Moody announced the end of the state's historic opioid litigation following a commitment of more than $680 million from Walgreens. Through determined litigation efforts, Attorney General Moody secured more than $3 billion for opioid abatement throughout the state. During the announcement, Attorney General Moody thanked her Chief Deputy Attorney General John Guard and the state's attorneys for their years of hard work on the complex case.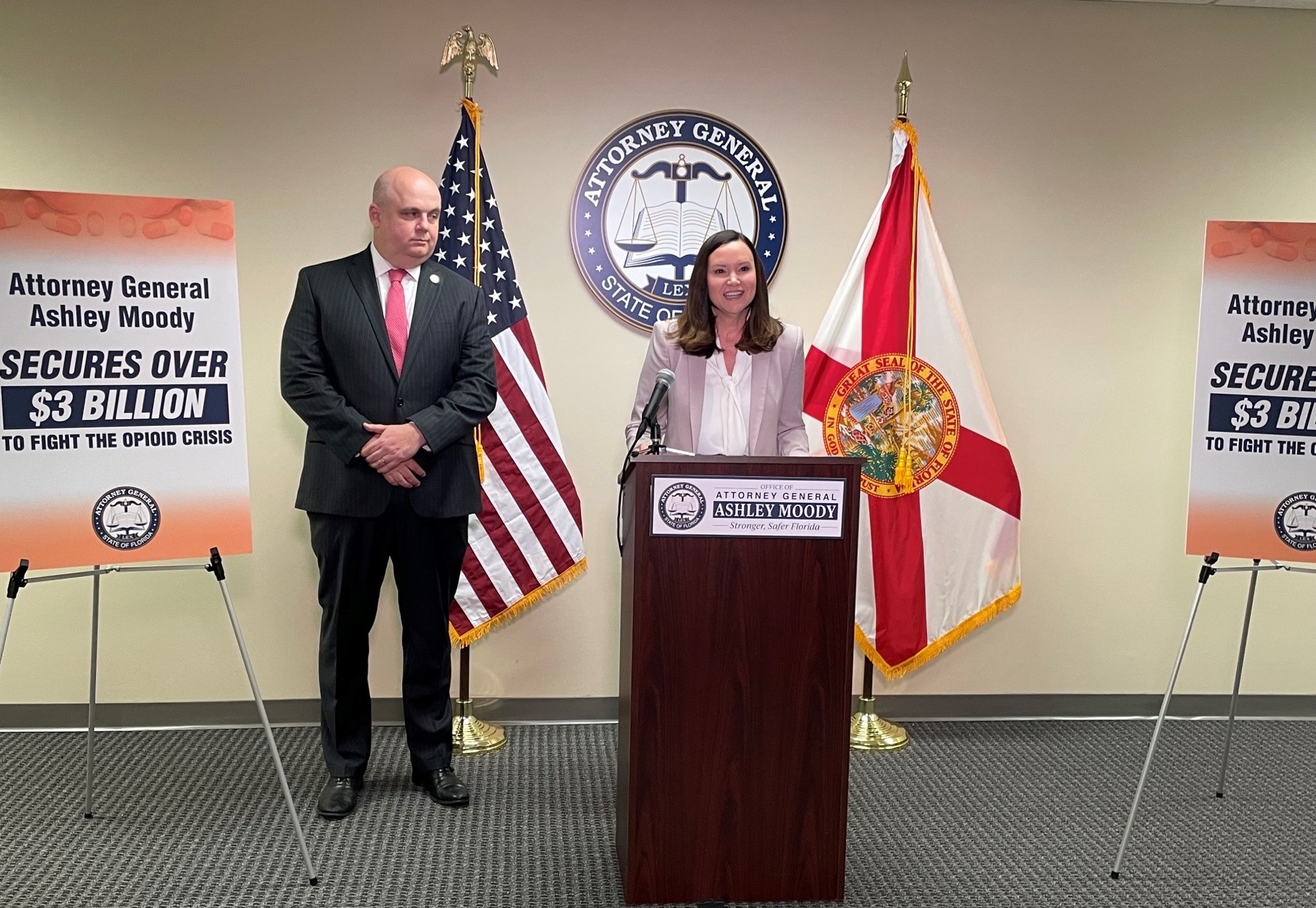 Attorney General Moody speaking to the Florida Anti-Trafficking Coalitions and Task Forces Meeting in Orlando. The meeting brought together representatives from each of the task forces around the state, seeking to identify promising practices and innovations in the fight against human trafficking.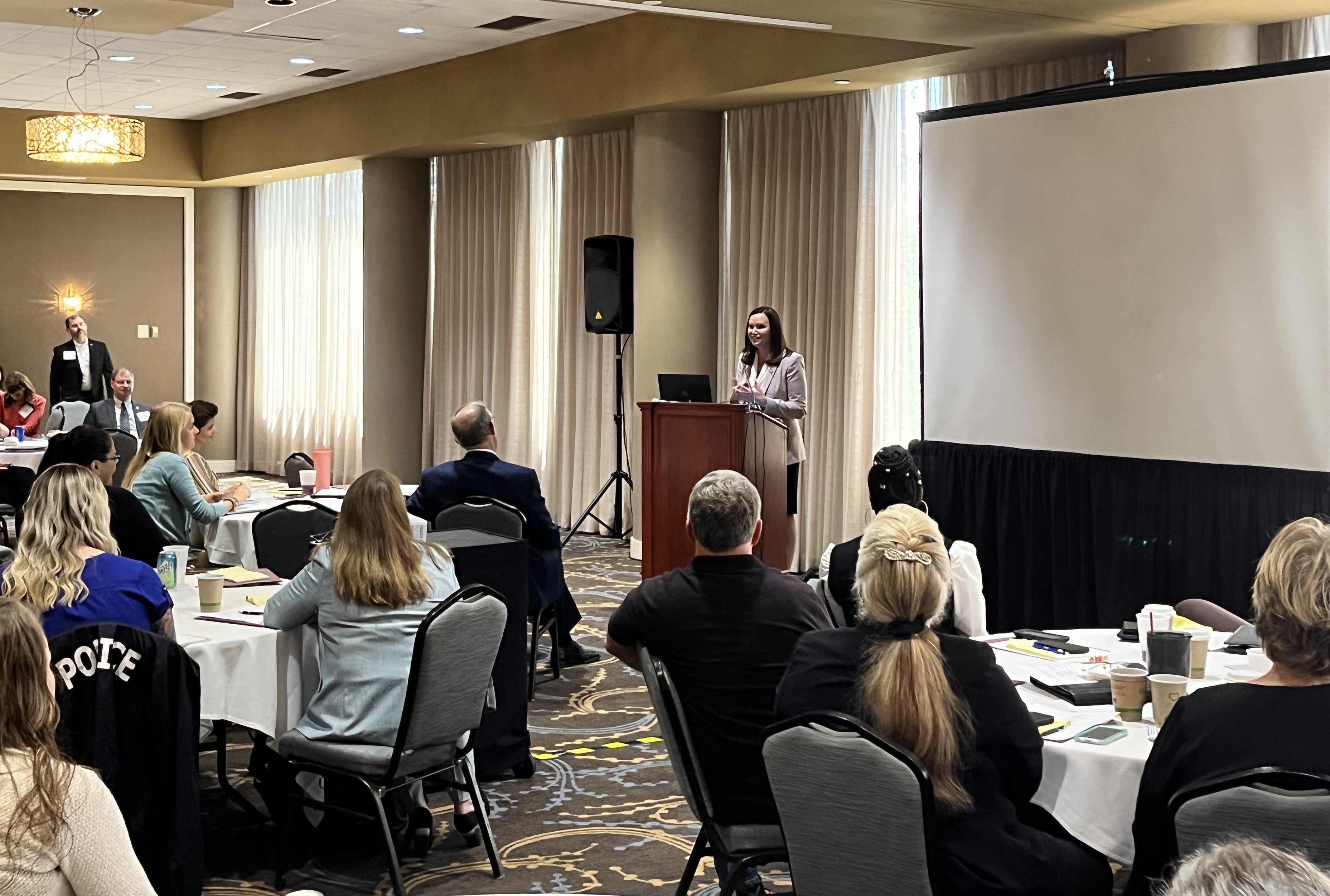 The Central Florida Victim Advocacy naming Attorney General Moody's Assistant Statewide Prosecutor Mary Sammon (pictured middle left) as the Prosecutor of the Year at the Orlando Police Department.