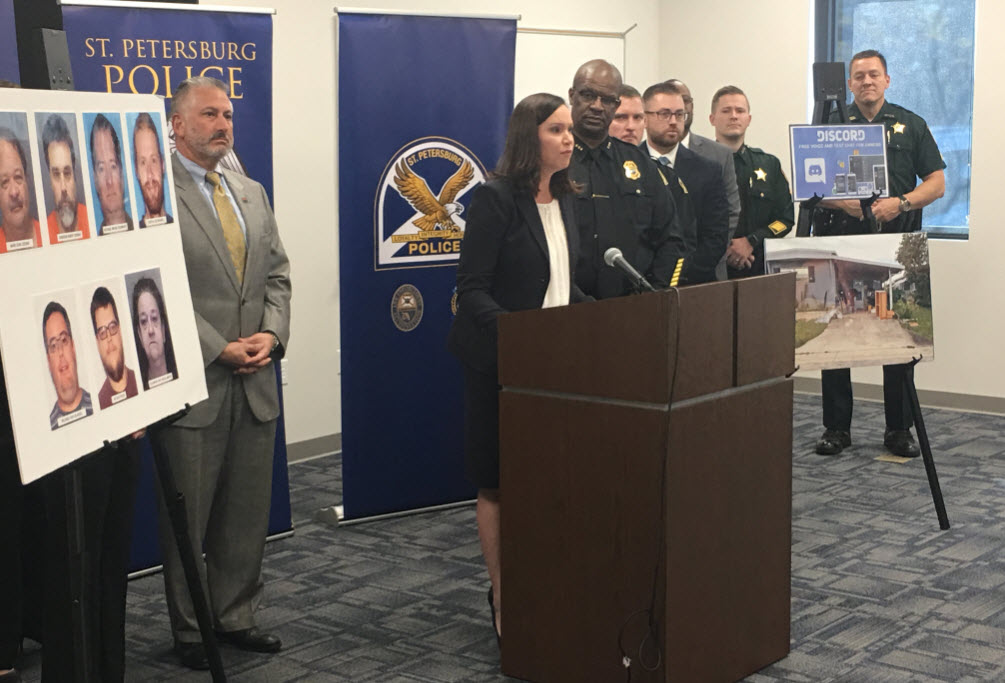 As Florida's Attorney General, I am committed to working with our law enforcement partners to stop human trafficking and rescue survivors. This week, I joined St. Petersburg Police Chief Anthony Holloway to announce the arrest of seven individuals on human trafficking charges involving a Florida teenager. The victim in this case was lured away from his family with promises of a better life. Instead, he was moved into a filthy trailer and used as a sex slave for nearly a year.
Thanks to the great collaborative work between law enforcement and our Office of Statewide Prosecution, the teenage victim in this case has been rescued and is receiving specialized trauma-informed care designed for victims of human trafficking at a Florida safe house.
As a mother, I am extremely disturbed by the facts of this case, and I pledge to work daily with our prosecutors and great law enforcement partners to end this abhorrent crime. Serving as Chair of Florida's Statewide Council on Human Trafficking, I will bring together all of our partners in an effort to spot trends, stay one step ahead of traffickers and identify resources to help survivors thrive.
January is Human Trafficking Prevention Month, and in closing, I pledge that I will fight tirelessly to stop these evil acts that take away people's basic human rights—and do everything in my power to see that anyone caught engaging in human trafficking is brought to justice.

In The News
St. Pete police: Six arrested after boy held prisoner, sexually battered, Tampa Bay Times
7th suspect in St. Pete sex slave case in custody, WFLA
Gaming App Used By Florida Sex Traffickers To Lure Teen, AG Ashley Moody Calls Details 'Disturbing', Space Coast Daily
'Fortnite': Florida Man Used Online Game to Lure Teen for Child Pornography, Attorney General Says, Newsweek
Florida man faces child pornography charges; victim contacted through Fortnite, Palm Beach Post
Wednesday Editorial: Moody is acting quickly on major issues, Florida Times-Union
This week, Attorney General Ashley Moody held meetings with multiple Florida law enforcement organizations. Pictured with the Attorney General from left to right are Florida Sheriffs Association Deputy Executive Director of Operations Matt Dunagan, FSA Executive Director Steve Casey, Florida Police Chief Association Executive Director Amy Mercer and Florida State University Police Chief David Perry.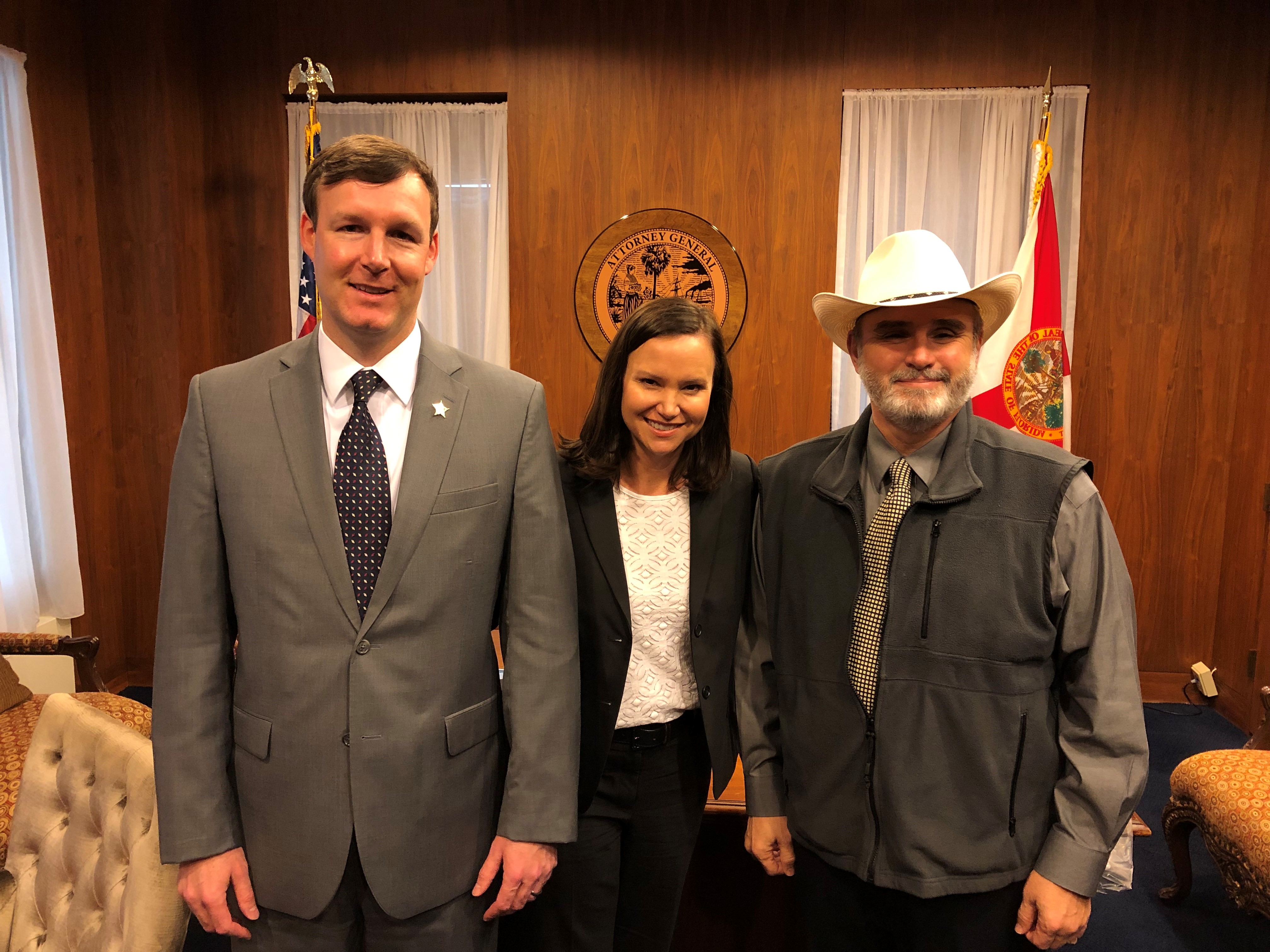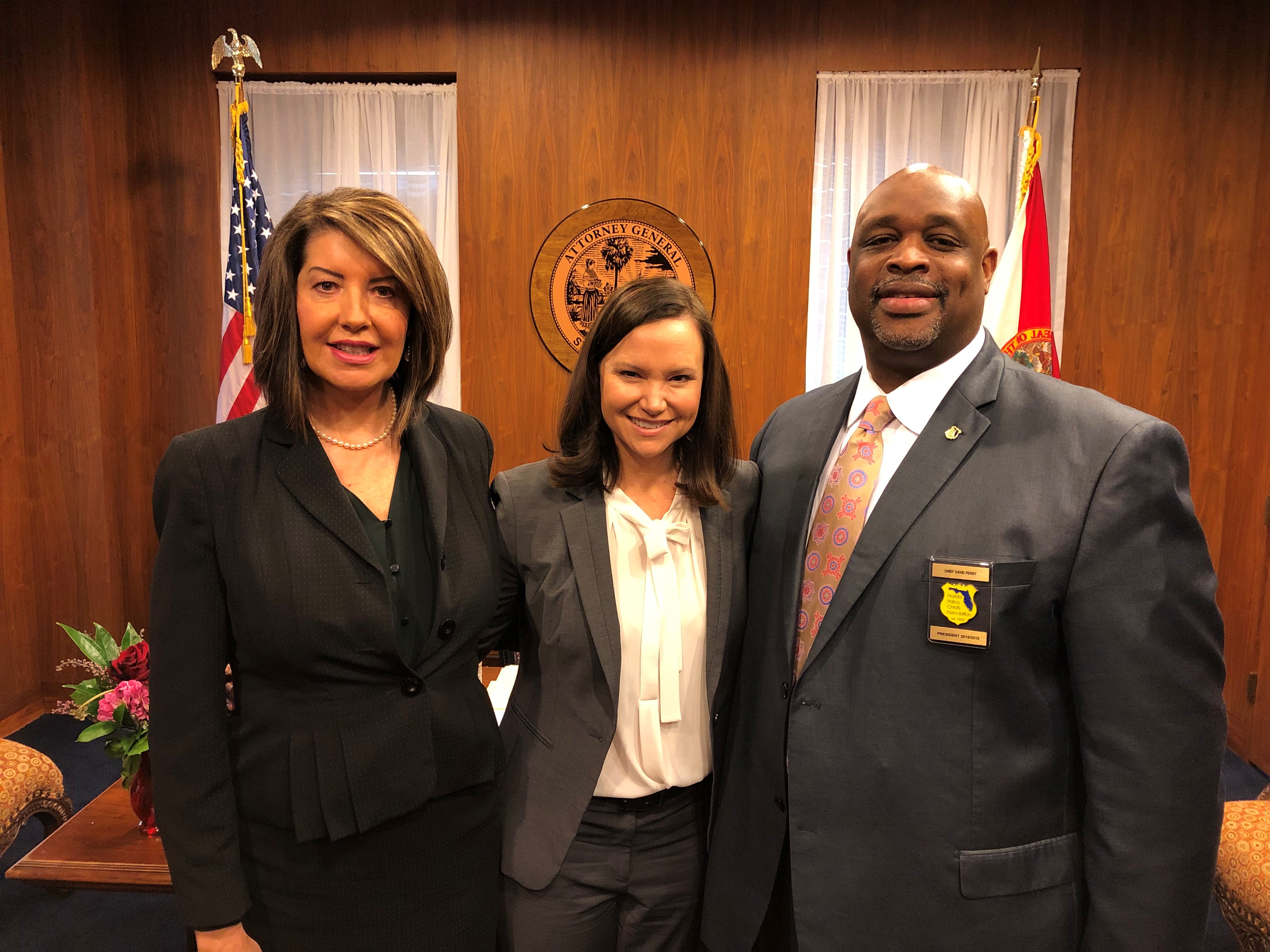 Attorney General Moody also met with members of the Florida Police Benevolent Association and the Florida Fraternal Order of Police. Pictured with the Attorney General from left to right are FPBA Senior Vice President Mick McHale, FPBA Legislative Services representative Gary Bradford and FFOP President Robert Jenkins.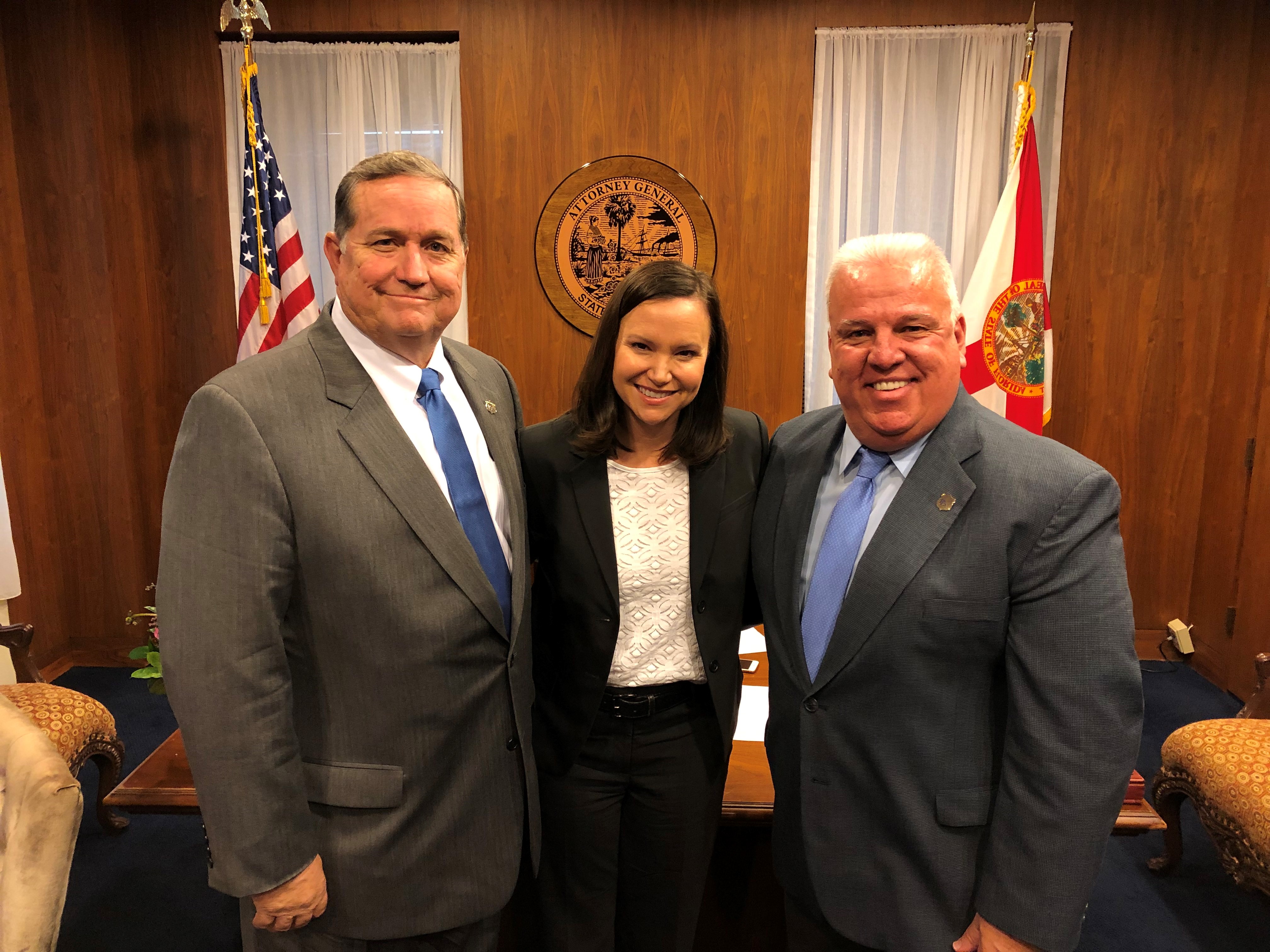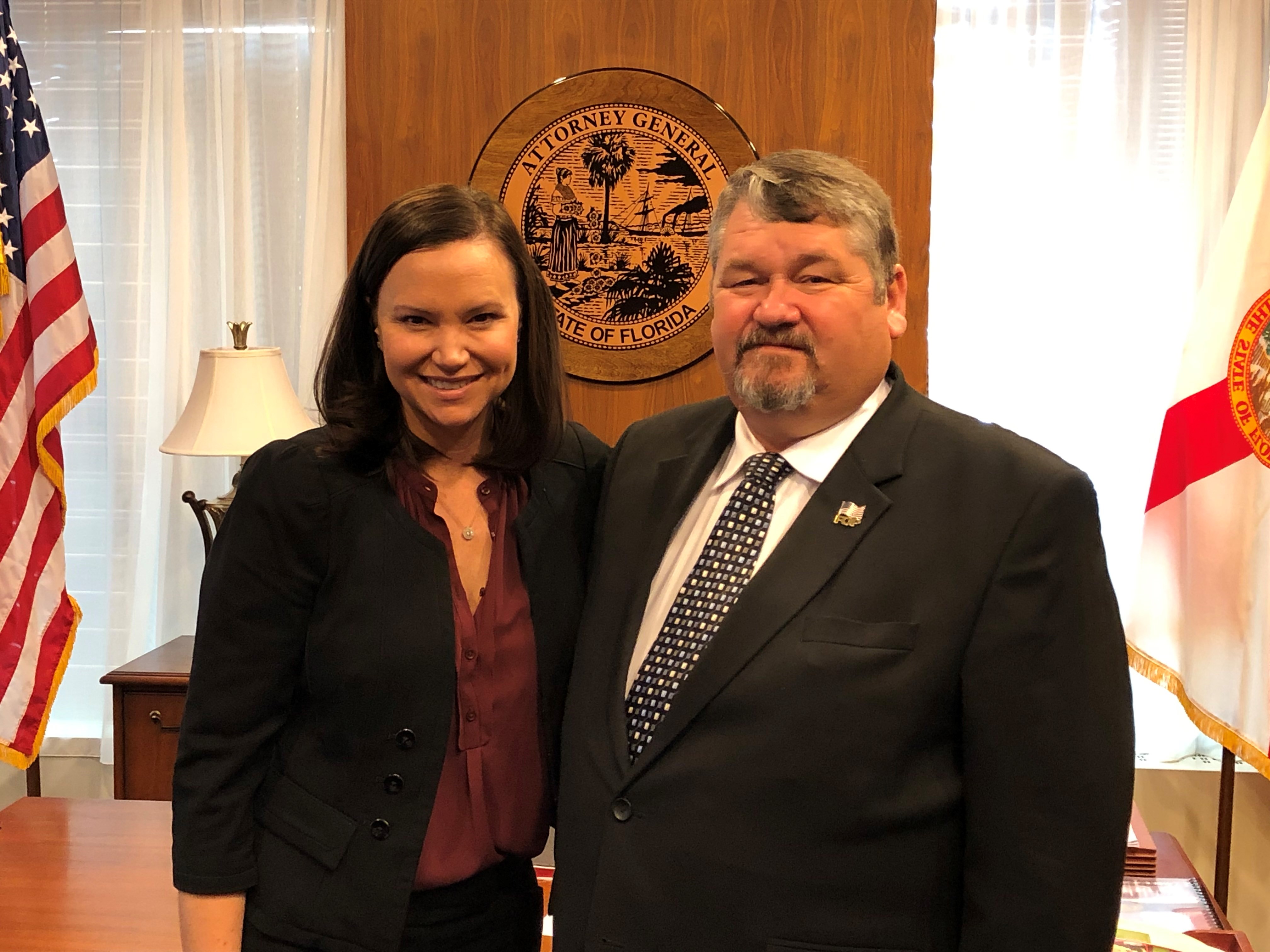 Attorney General Moody visiting the Attorney General's Tampa field office and meeting with team members.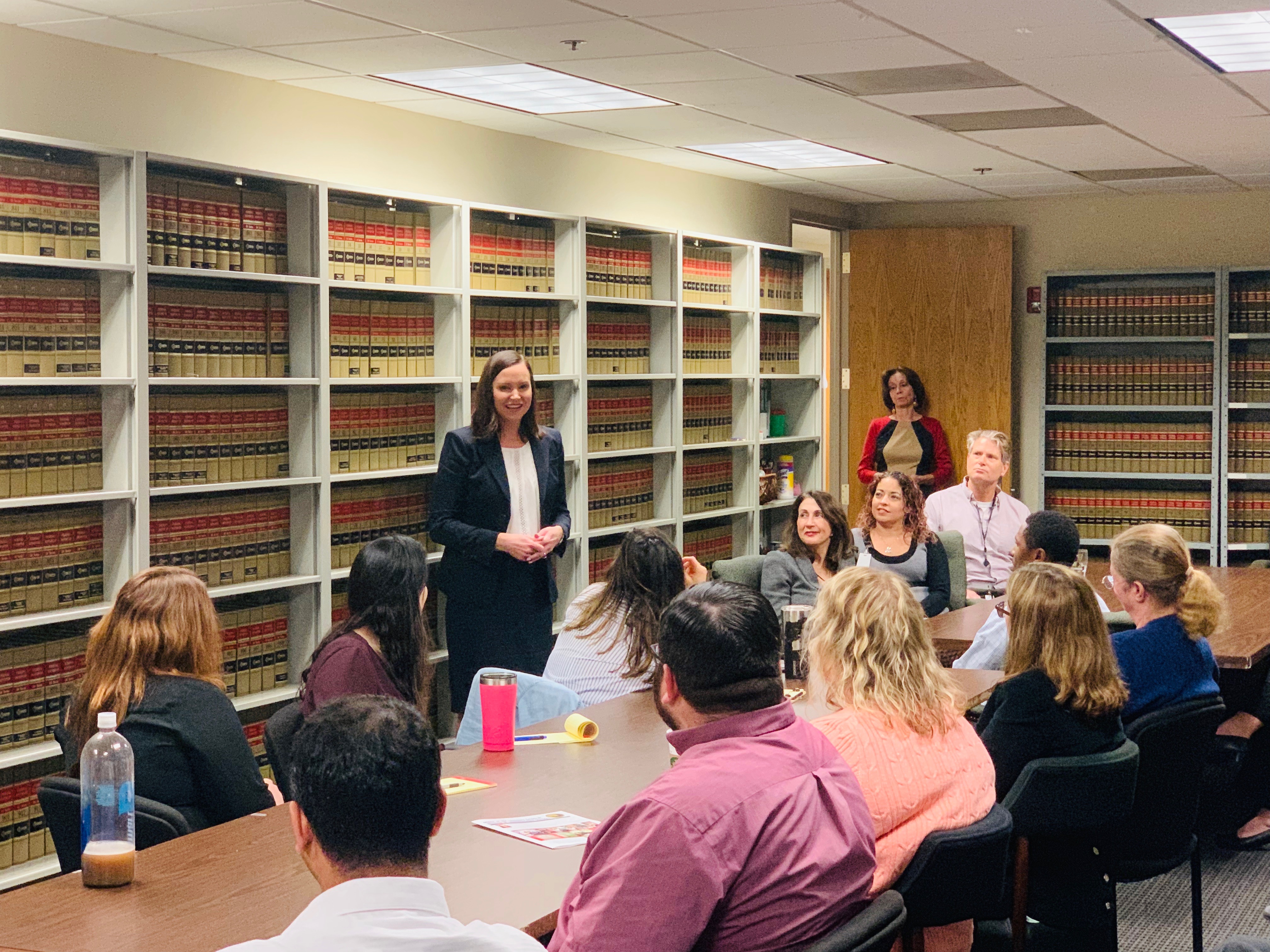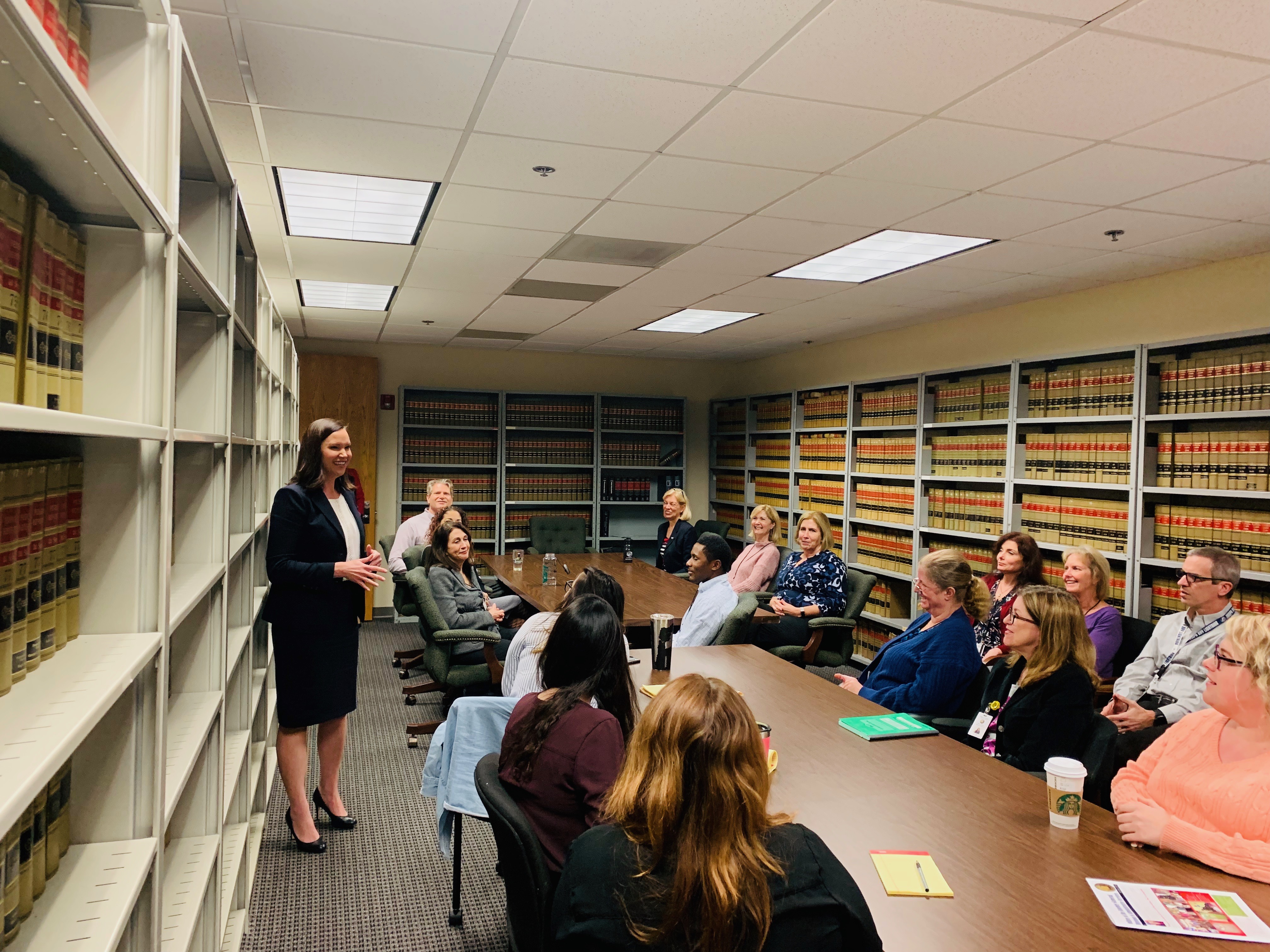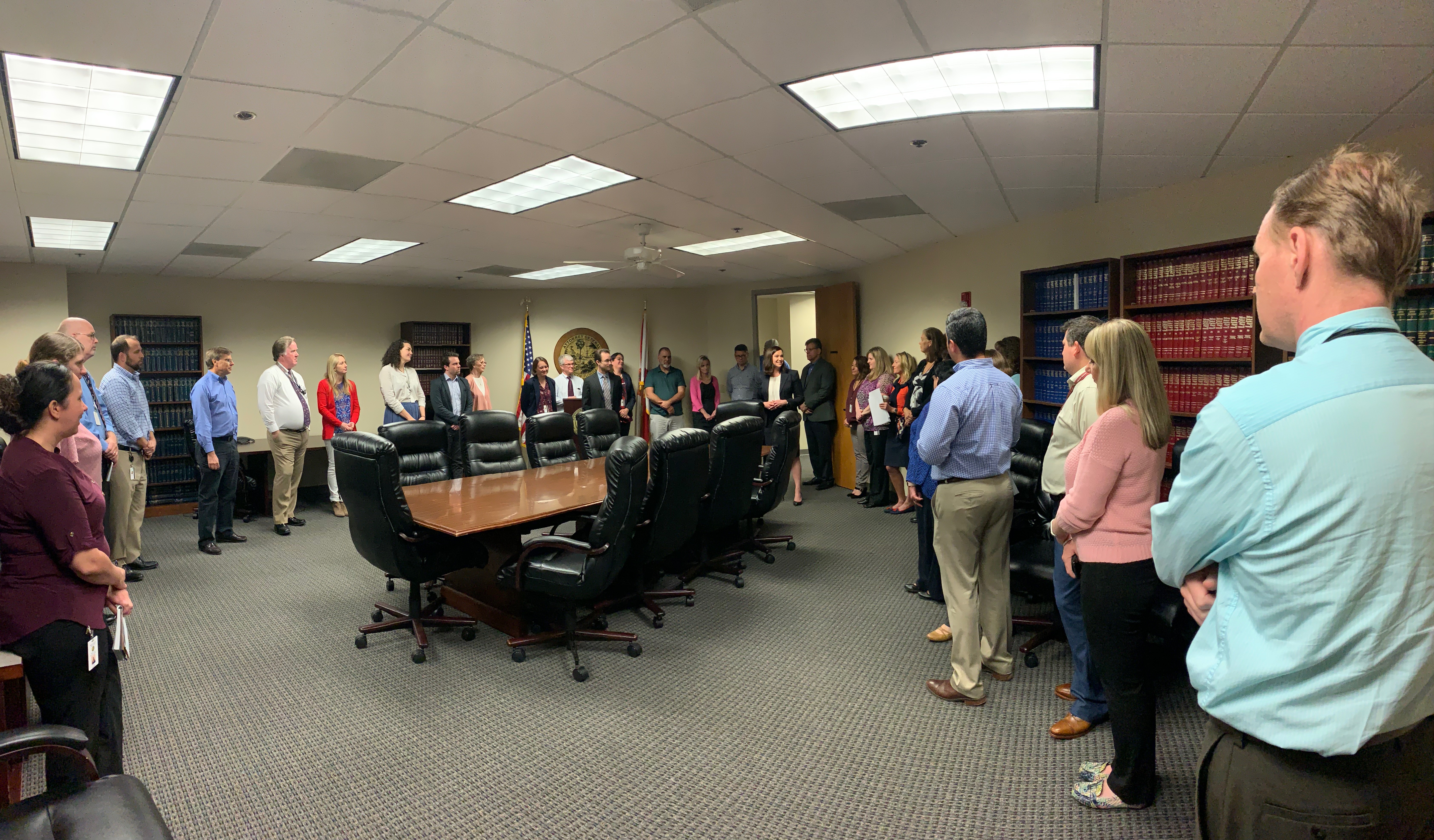 Attorney General Moody congratulating Denise Hair, the Office Automation Analyst for the eDiscovery and Litigation Support Center, for 35 years of service with the state of Florida. Attorney General Moody presenting Denise an award thanking her for decades of service.