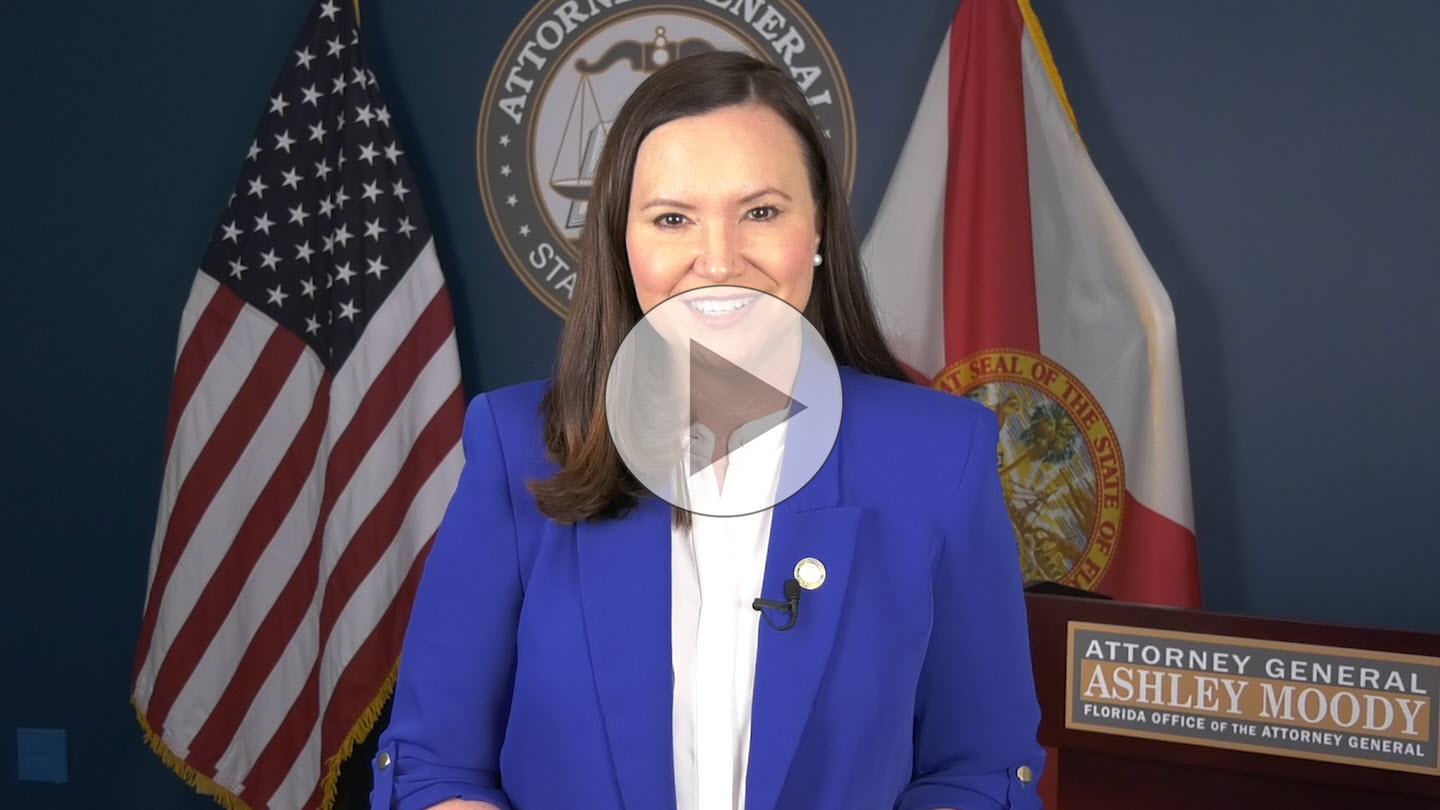 This week, I visited the Hillsborough County Clerk of Courts & Comptroller office to thank them for joining our fight to stop human trafficking. Six hundred and fifty employees in the clerk's office recently received anti-human trafficking training—marking the highest number of trainees of any member in our
100 Percent Club
. This achievement just happened to coincide with the one-year anniversary of the creation of our 100 Percent Club.
We launched this initiative last year to encourage more businesses and organizations to participate in anti-human trafficking training. It's important to equip as many people as possible to spot and report suspicious activity, because we know trafficking can take place almost anywhere.
January is Human Trafficking Prevention Month, a great time to consider joining the 100 Percent Club. If you are not a leader of a business or organization, you can still get involved. Visit
YouCanStopHT.com
for more resources and information about how to spot and report suspicious activity.
By joining our fight against human trafficking, you could help law enforcement rescue victims, and help us build a Stronger, Safer Florida.

In The News
Florida AG urges Biden to demand action from Mexico counterpart to combat fentanyl crisis, The Center Square
FL Attorney General calls out Biden administration on fentanyl crisis at Mexico border, CBS 12 News
AG Moody blames border crisis on Biden's immigration policy, NBC 8 Tampa
AG Moody: 'Bombshell new evidence' in Florida's lawsuit over Biden deportation policies, The Center Square
Moody Slams White House Over Claim Biden is Securing the Border, Florida's Voice
Ashley Moody issues public safety alert following the spike in online exploitation of children, The Capitolist
Florida officials: 'Alarming increase' in sextortion of minors, WINK News
AG Moody Releases New Evidence the Biden Administration Withheld Until Days Before Florida's Monumental Immigration Trial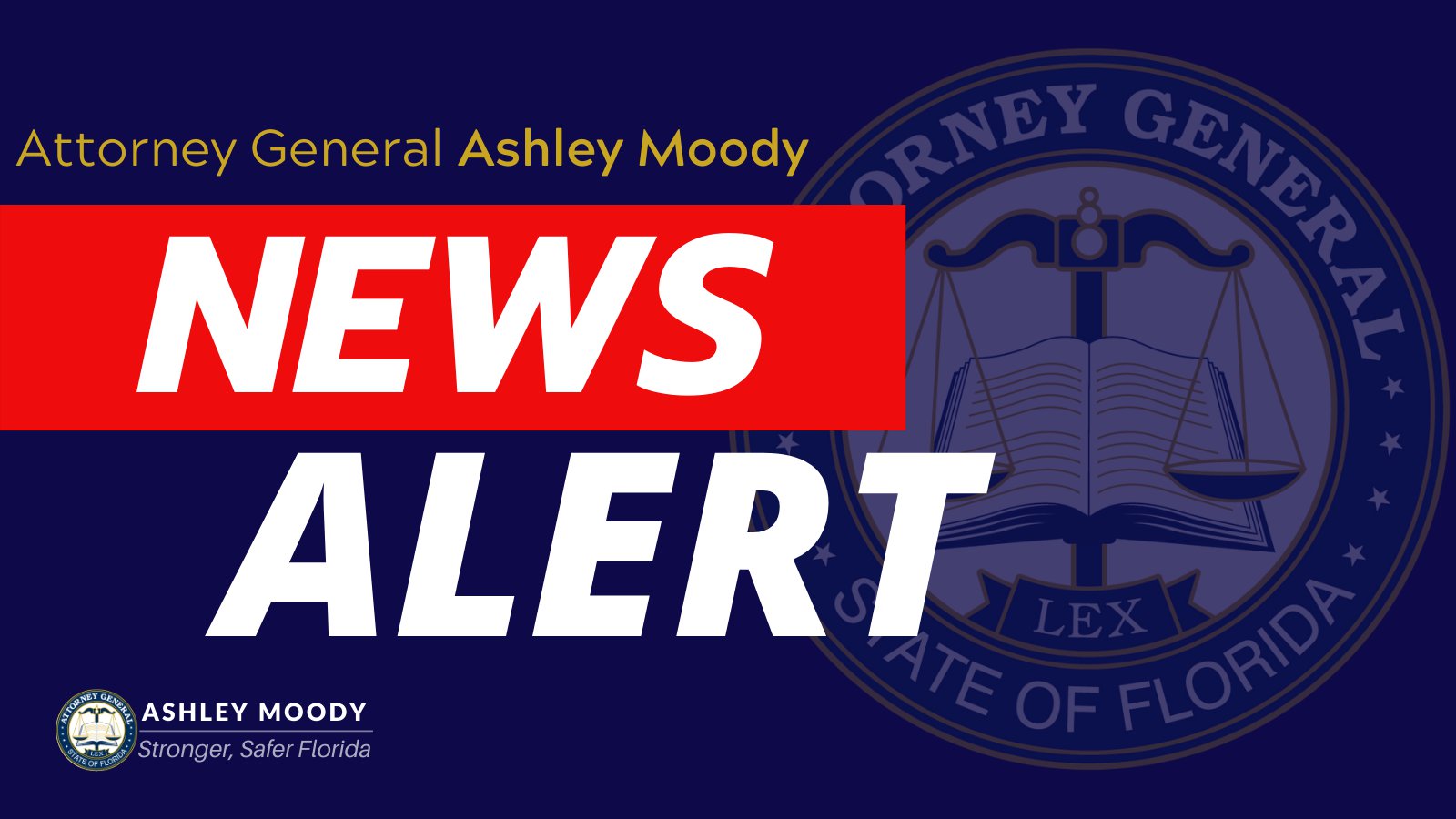 On day one of Attorney General Ashley Moody's trial to hold President Joe Biden responsible for the border crisis, the Florida Attorney General's legal team is presenting bombshell new evidence that the federal government wrongfully withheld until just before trial. If not for a Freedom of Information Act request by the Florida Attorney General's office, the damning evidence would not come to light or be part of the State's vital litigation to force the Biden administration to follow the law, secure the border and protect the American people.
Previously withheld U.S. Department of Homeland Security emails contain talking points for the Commissioner of U.S. Customs and Border Protection for a briefing with the Acting Secretary of the Department of Homeland Security, and detail that the Biden administration's destruction of the Trump administration's immigration structures left the U.S. Border Patrol with no other options except to release almost all immigrants encountered. The messages, sent just eight days after Biden took office, state that the surge of illegal immigrants caused by Biden's destructive immigration policies will "immediately overwhelm" federal detention capacity.
Attorney General Ashley Moody said, "Biden's willingness to hide evidence and lie to the American people about the border crisis he created is deeply concerning. The records we obtained through our aggressive litigation efforts prove the Biden administration knew—as early as eight days after taking office—its destructive immigration policies were creating a colossal public safety crisis. The evidence that we fought ferociously to obtain is damning for the Biden administration, and we will continue to use his administration's own actions and words against them in an attempt to force the president to follow the law."
Read More
Attorney General Moody's Statewide Prosecutor Secures Prison Sentence for Fraudulent Businessman Stealing Nearly $800,000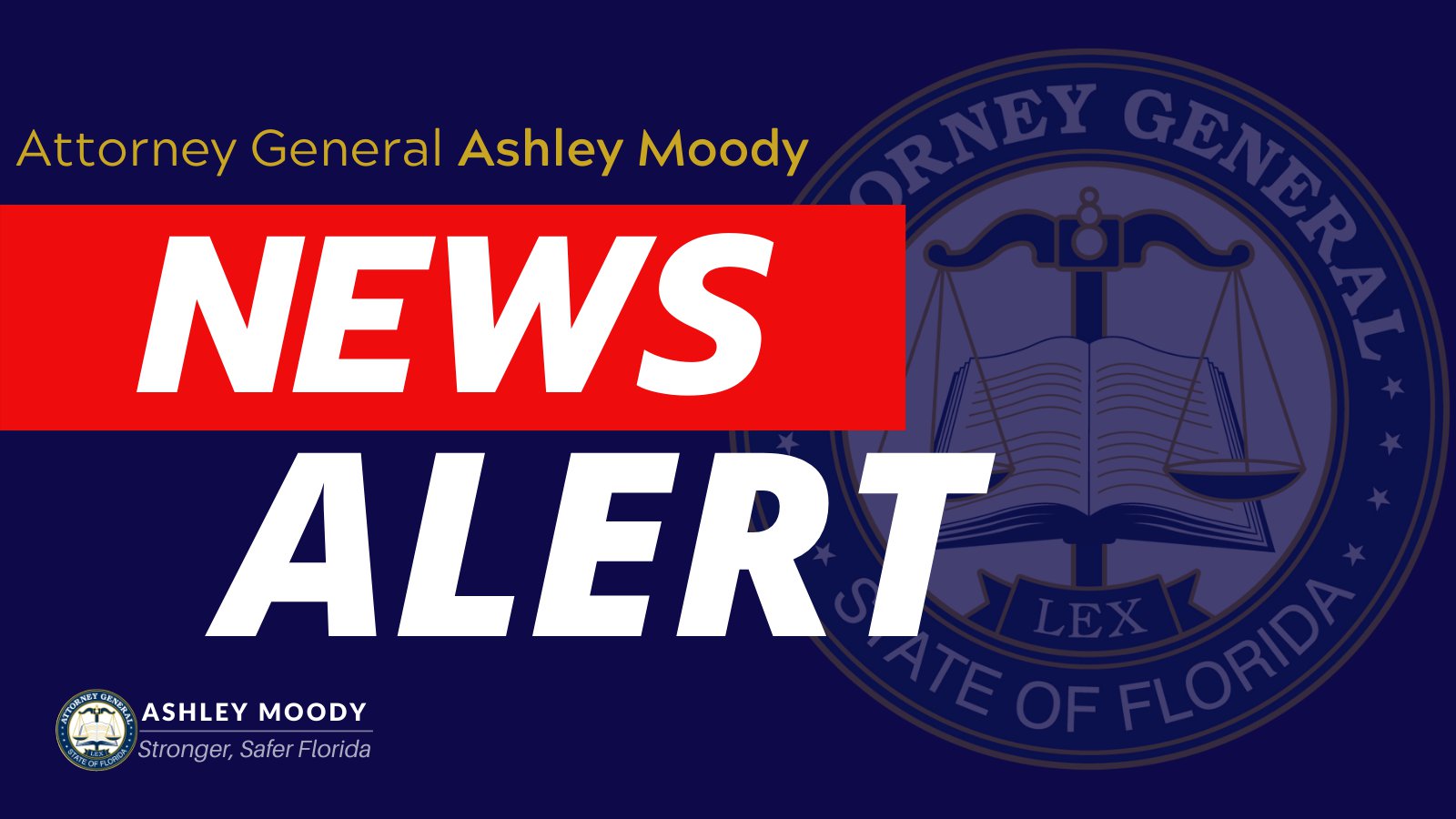 Attorney General Ashley Moody's Office of Statewide Prosecution secured a 7-year prison sentence for a fraudulent businessman operating a tax deed surplus scheme. Stephen White posed as a representative of multiple fake businesses to submit false documents at county clerks' offices. White claimed legal entitlement to tax deed surplus funds being held by the clerks on houses sold at auction—stealing nearly $800,000 in the operation. In addition to prison time, White is ordered to pay $780,000 in restitution.
Read More
This week, Attorney General Ashley Moody recognized the Hillsborough County Clerk of Clerks and Comptroller office for training its employees how to spot and report human trafficking. The clerk's office is the organization with the highest number of participants in the 100 Percent Club, with 650 employees trained.