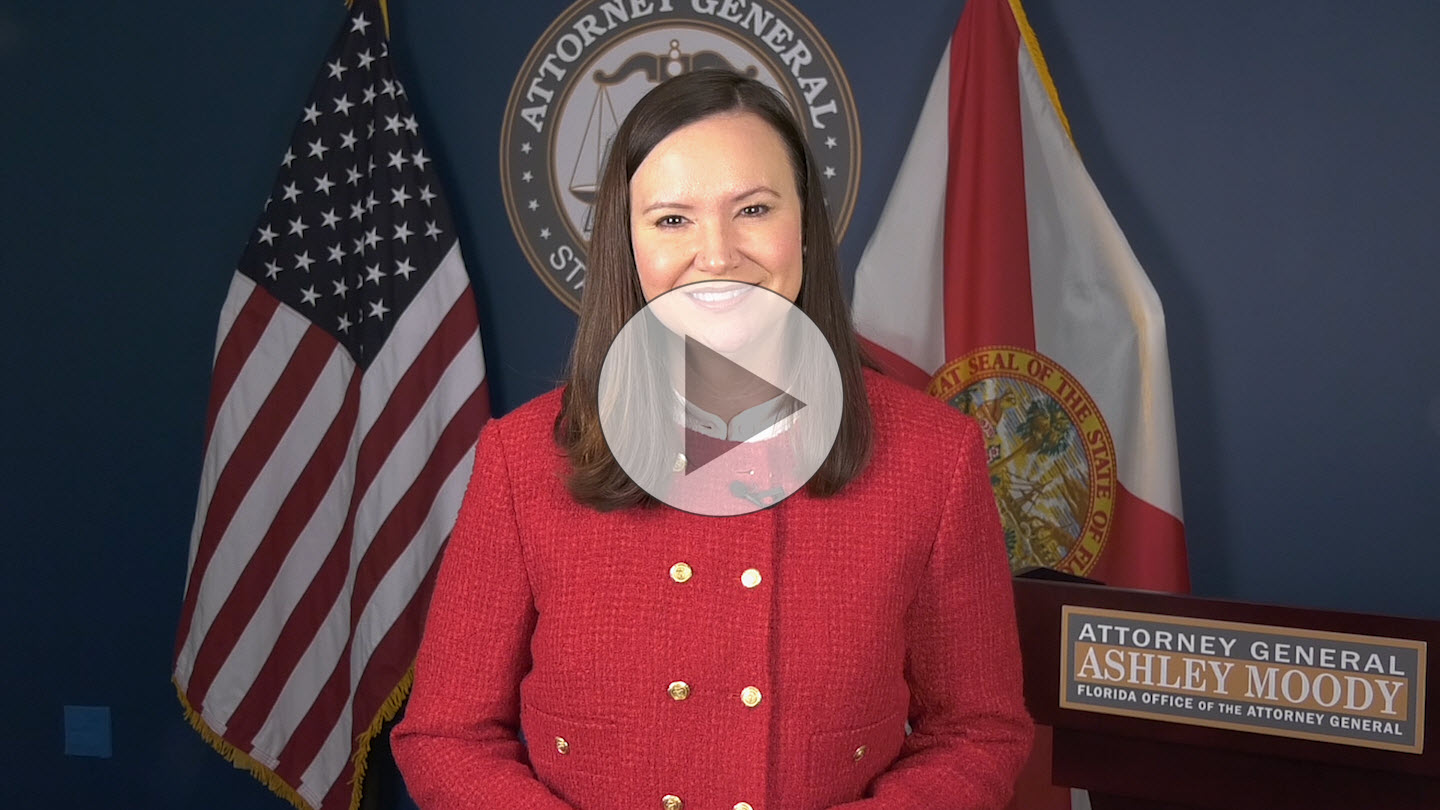 This week, we warned Floridians about the 12 Schemes of Christmas. It's a busy time of year for shoppers, retailers and delivery companies as millions of gifts are sold, shipped and delivered. It's also a busy season for scammers concocting schemes to exploit the holiday demand.
Our 12 Schemes of Christmas Consumer Alert highlights some of these schemes and provides tips to help consumers avoid falling prey. From 12 shoulder surfers spying on your ATM transaction, to five porch pirates stealing packages off your doorstep—our warning raises awareness about different ways holiday shoppers may be targeted.
To check out the complete list of all these holiday season schemes, visit
MyFloridaLegal.com/ConsumerAlert
.
While you are visiting our website, you can also download our 2022 Holiday Consumer Protection Guide. This guide is full of additional tips and resources designed to help you avoid online shopping scams, fake charities and more.
By arming yourself with these free resources, you will be better prepared to avoid holiday scams, and help us build a Stronger, Safer Florida.

In The News
Florida Attorney General Ashley Moody urges FCC to protect consumers from rising robotexts, WFTV 9 Orlando
FL Attorney General Ashley Moody Pushing For More Robotext Protection, Florida News
Florida Attorney General calls on Apple, Google to up TikTok's age rating, NBC 8 Tampa
'A national security threat': Rubio, lawmakers introduce bill to ban TikTok; AG Moody wants age rating corrected, CBS 10 Tampa Bay
Florida attorney general distributing free Child ID kits to parents of kindergartners throughout state, FOX News
Attorney General Moody Launches Florida Kindergarten Child ID Program, The Wakulla Chronicle
This week, Attorney General Ashley Moody thanked agency managers from across the state for exemplary work this year during the 2022 Office of the Attorney General Annual Statewide Managers Meeting.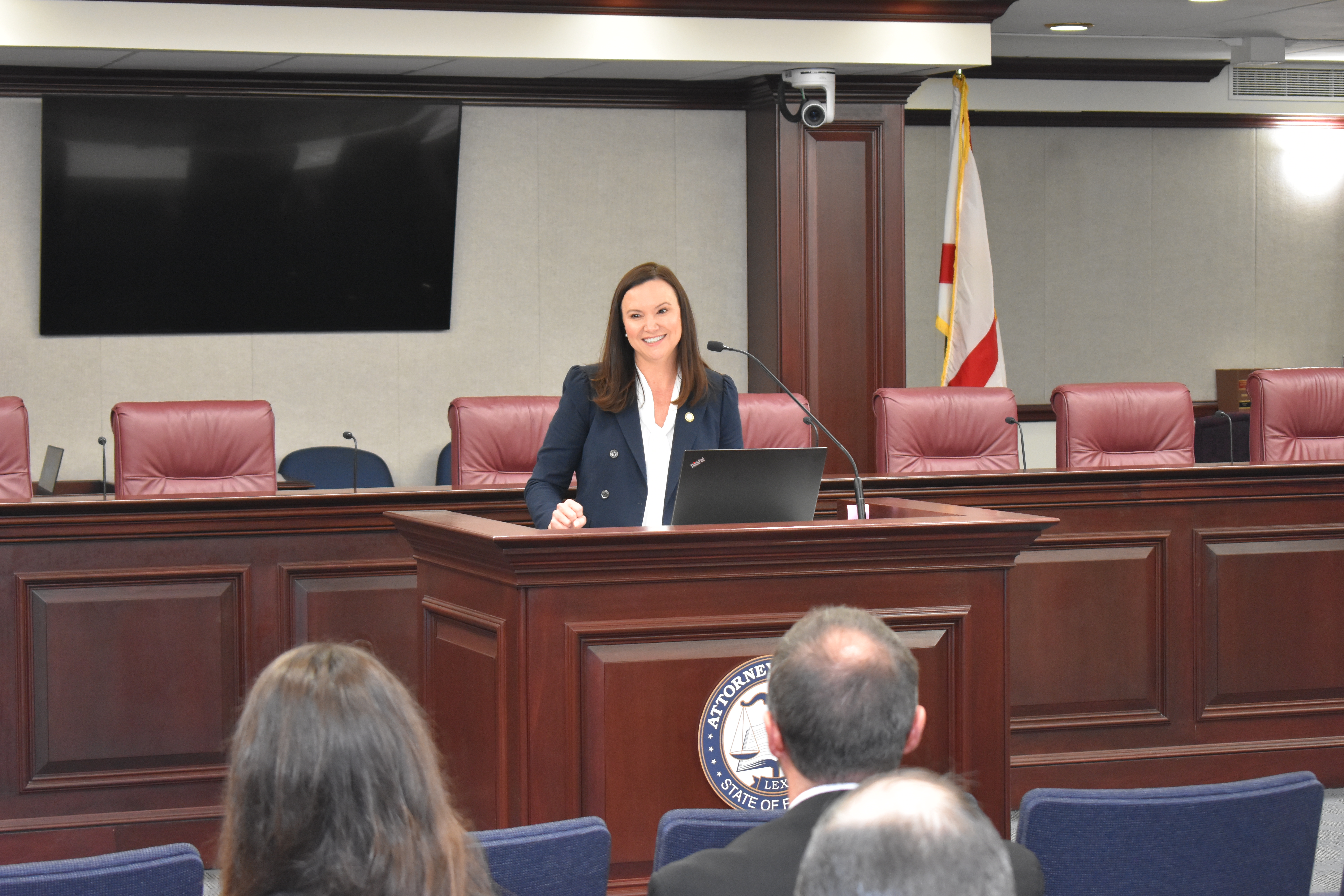 Attorney General Moody presenting the Trish Conners Award to Special Counsel and Chief of Complex Enforcement Scott Palmer of the Antitrust Division. The Trish Conners Award is given to a lawyer who exemplifies excellence, professionalism and demonstrates dedication to the mission of the Department of Legal Affairs.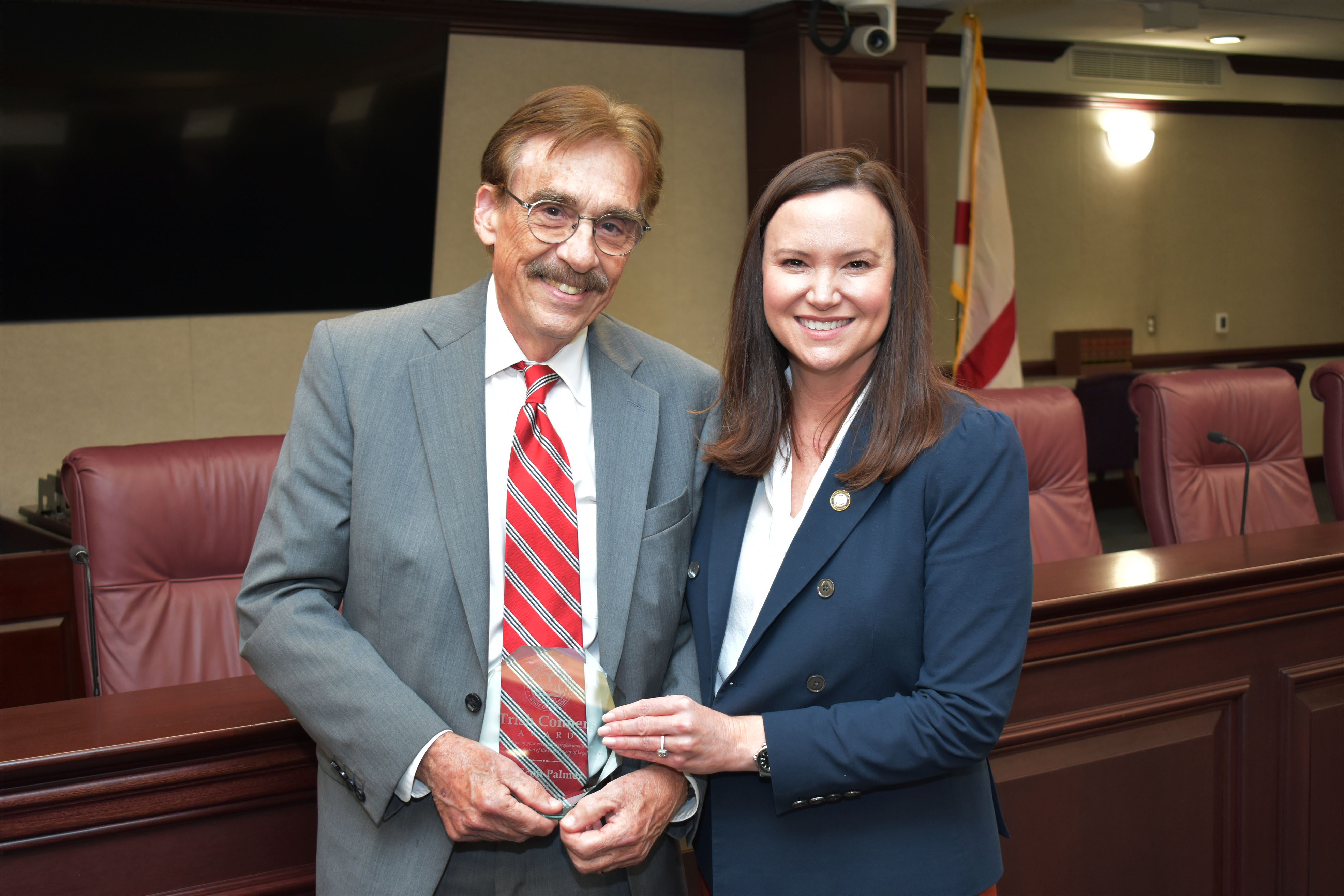 Attorney General Moody presenting the first Chesterfield H. Smith, Jr. Mentoring Award to Chief Assistant Attorney General Hagerenesh Simmons of the Medicaid Fraud Control Unit Southern Region. This award is handed out to an individual who provides outstanding professional development of future leaders with the agency.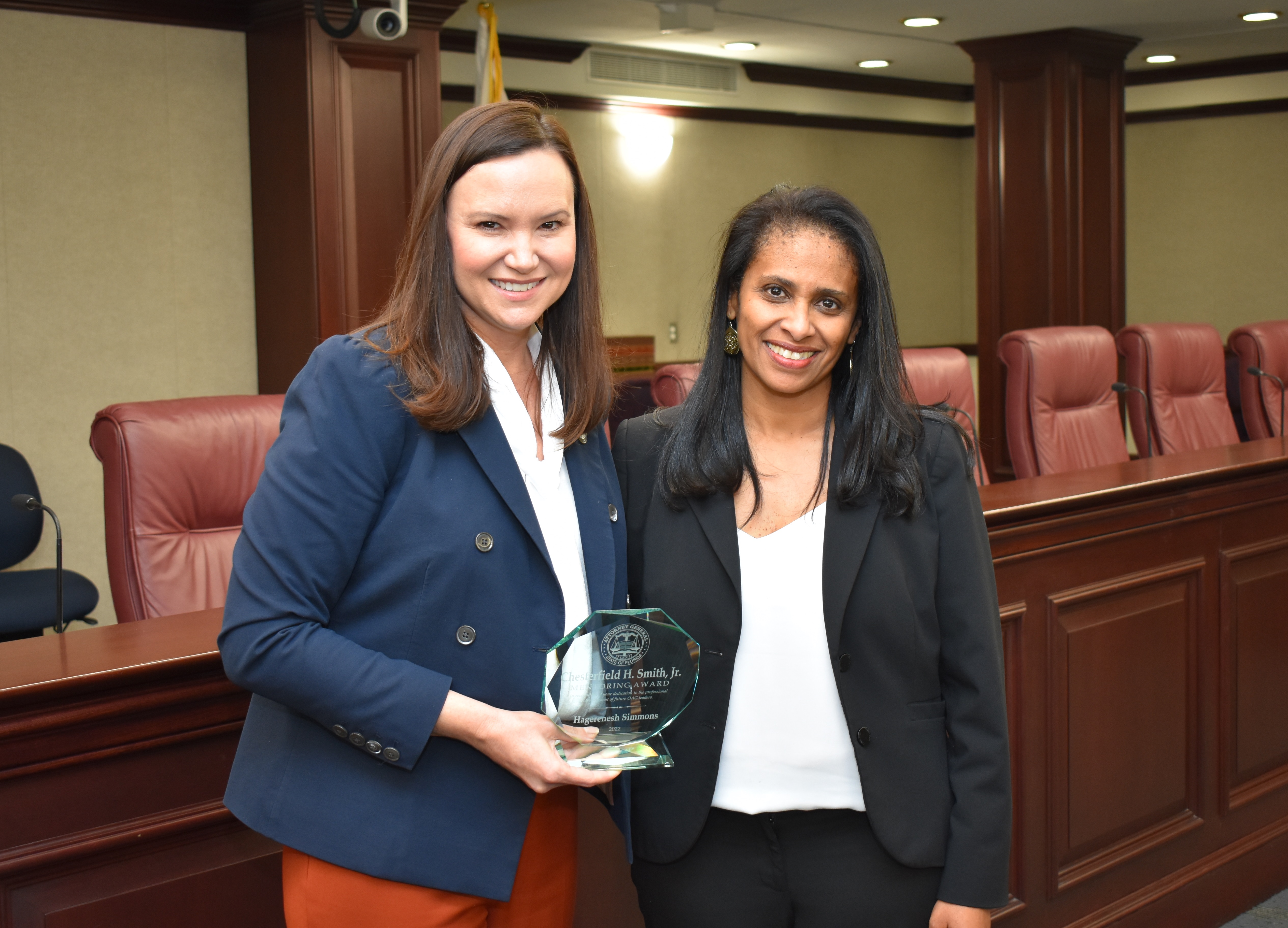 Attorney General Moody with the managers of the Florida Attorney General's Office outside the Florida Historic Capitol building.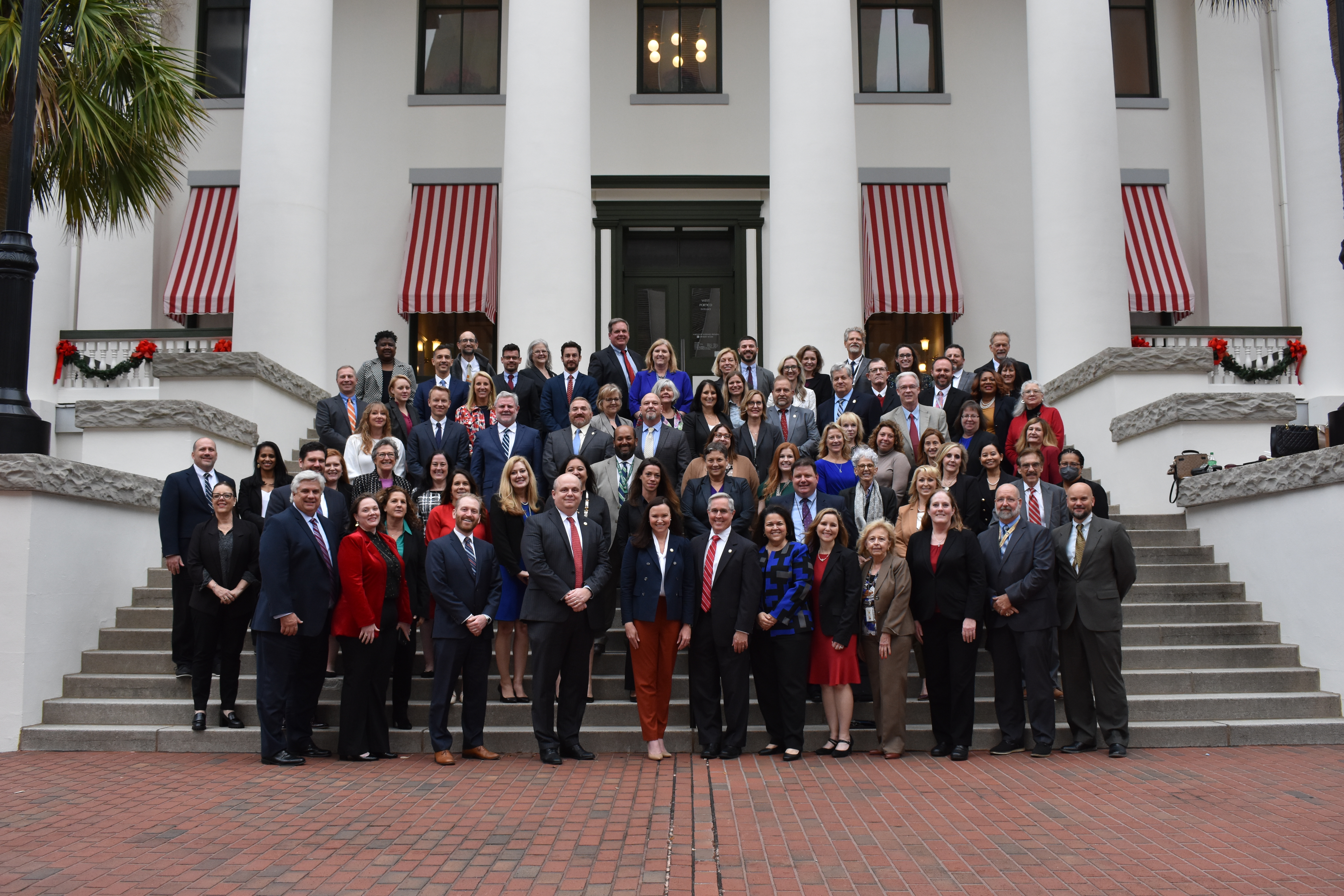 The Florida Attorney General's Office Tallahassee employees in the Collins Building holding the annual Holiday Door Decorating Contest. This year's theme involved holiday traditions from countries around the world. The Citizen Services division took first place.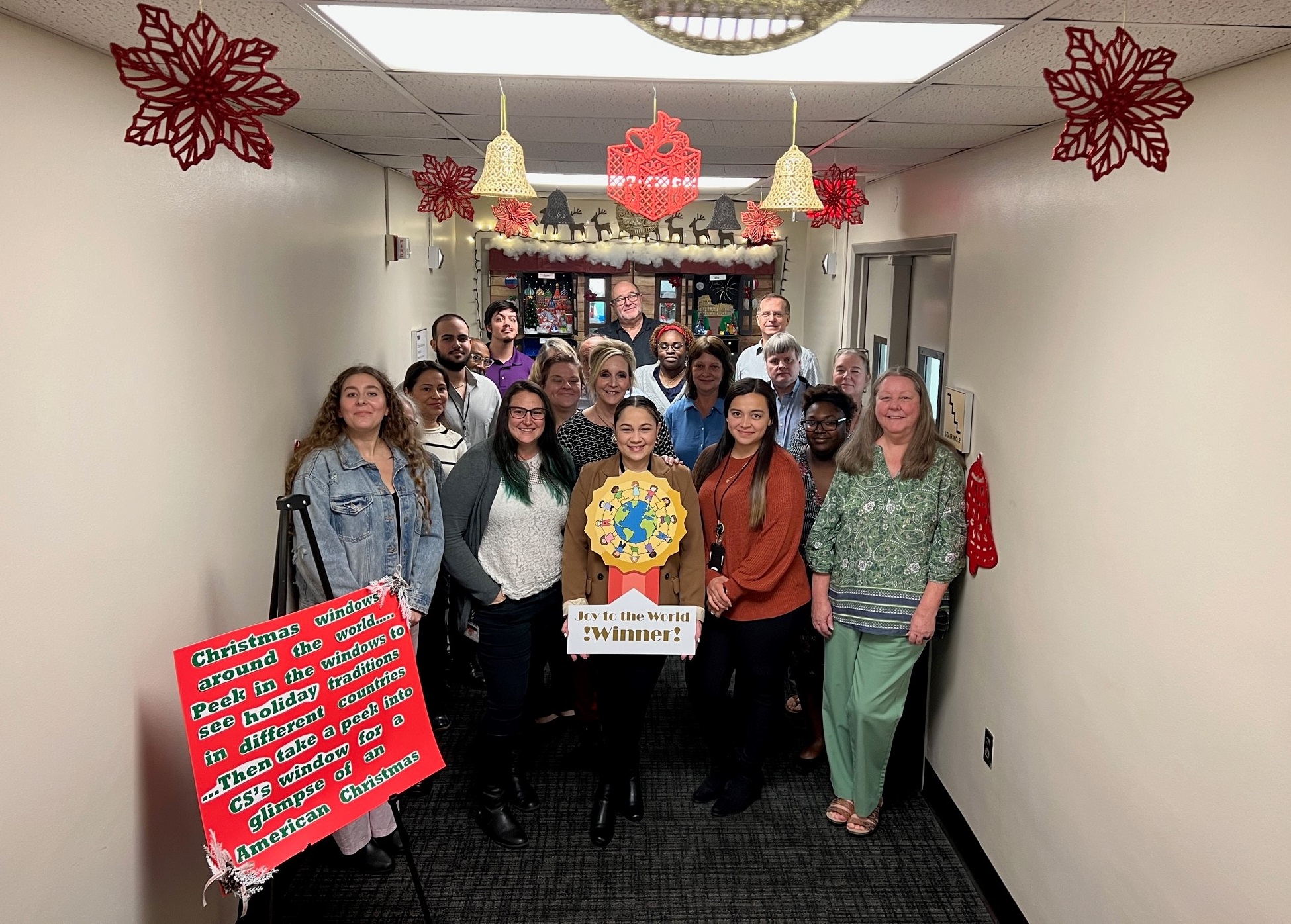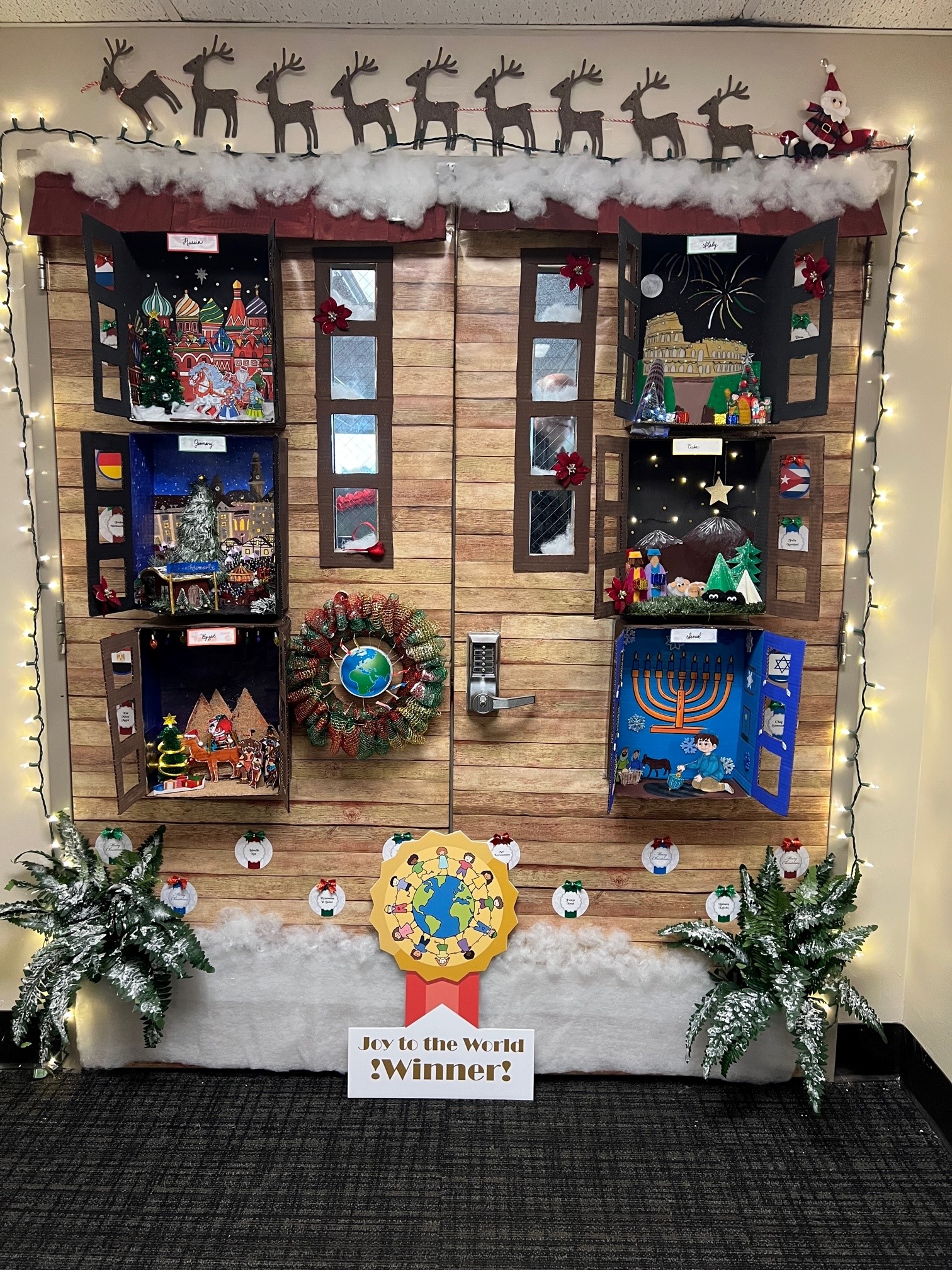 Attorney General Moody speaking at a groundbreaking ceremony for the future site of the Bernie McCabe Second District Court of Appeal Courthouse in St. Petersburg.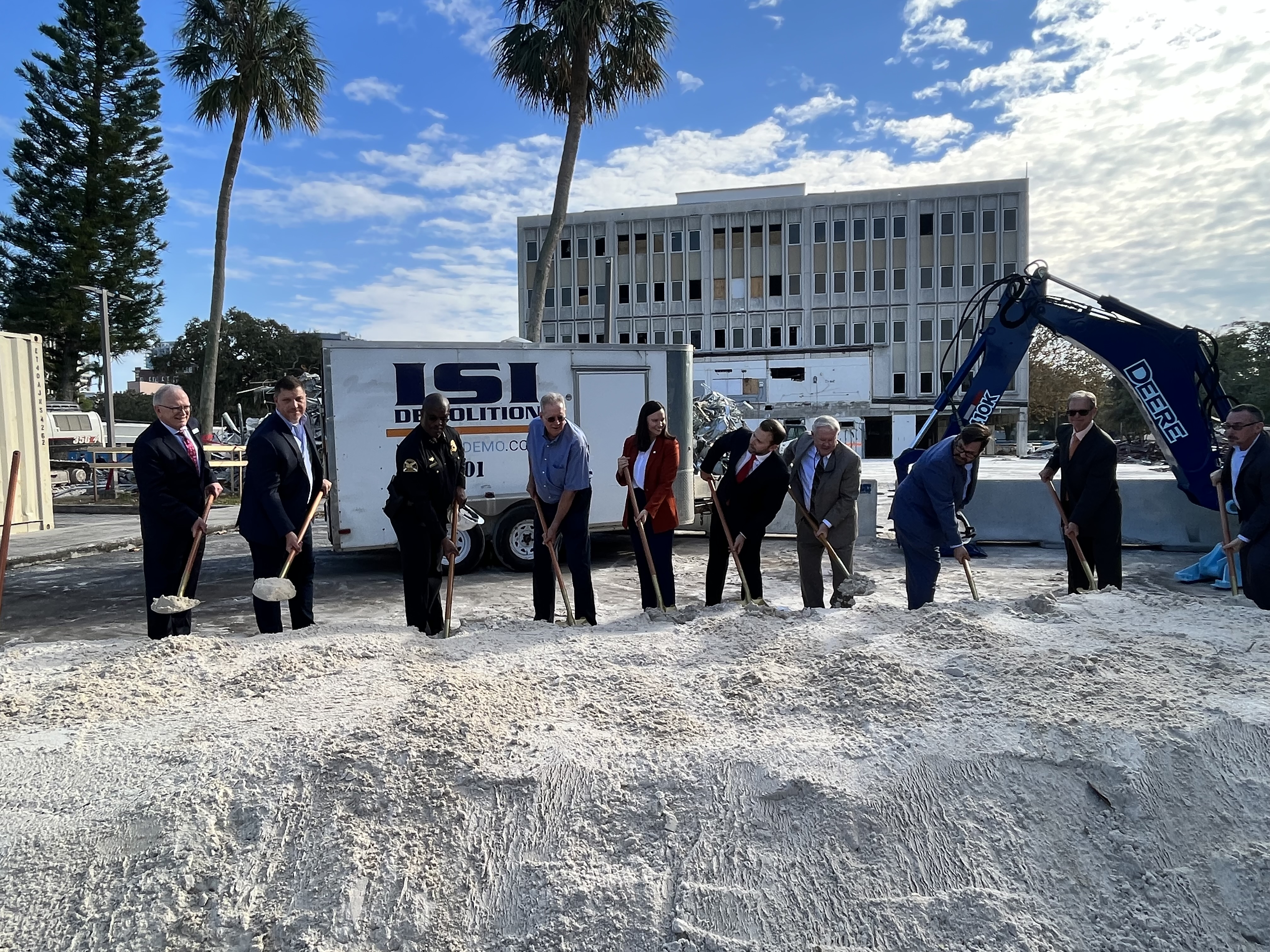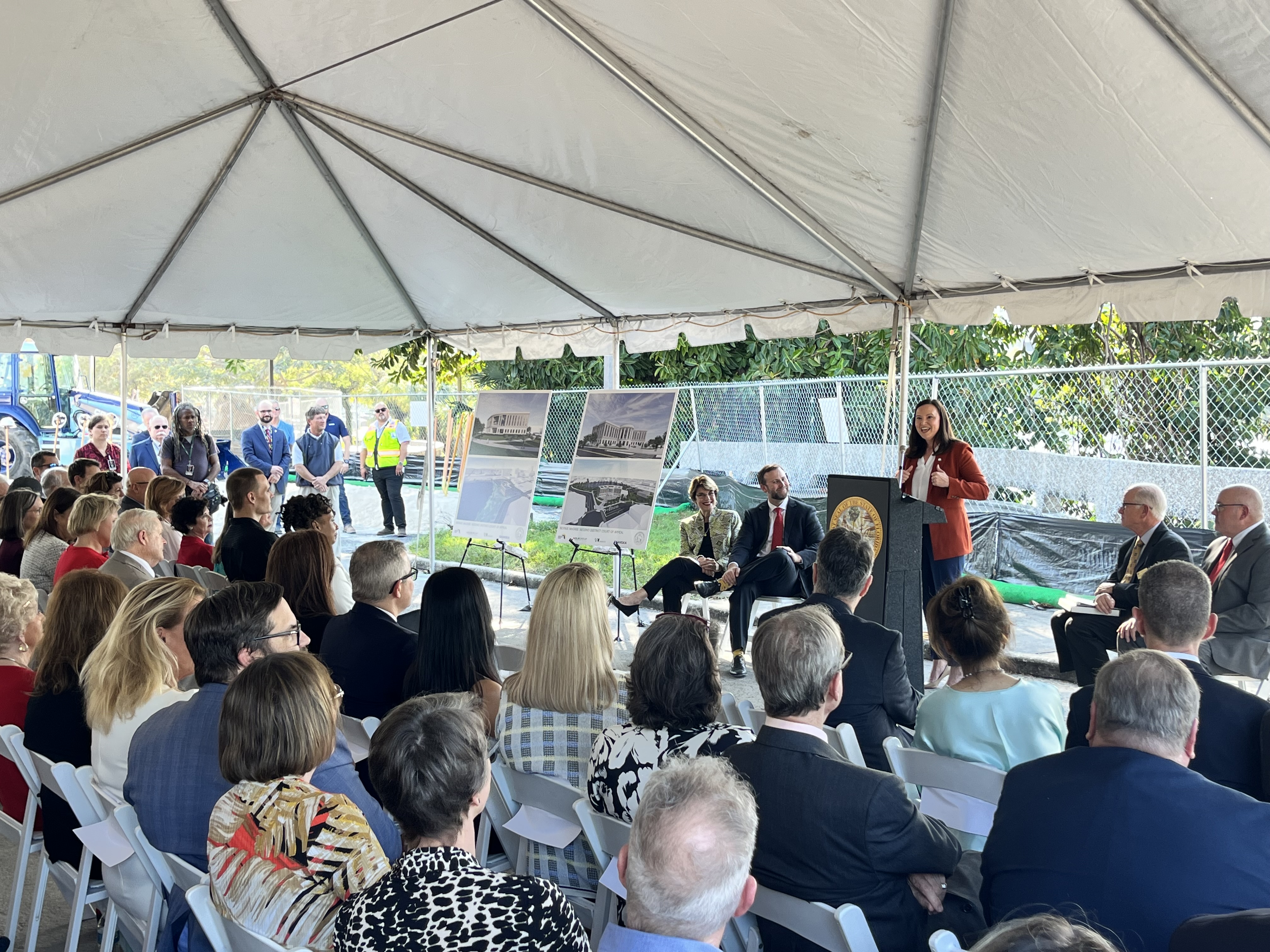 Attorney General Moody congratulating Communications Specialist Cameron Paul for graduating from Florida State University with a master's degree in Applied American Politics and Policy.