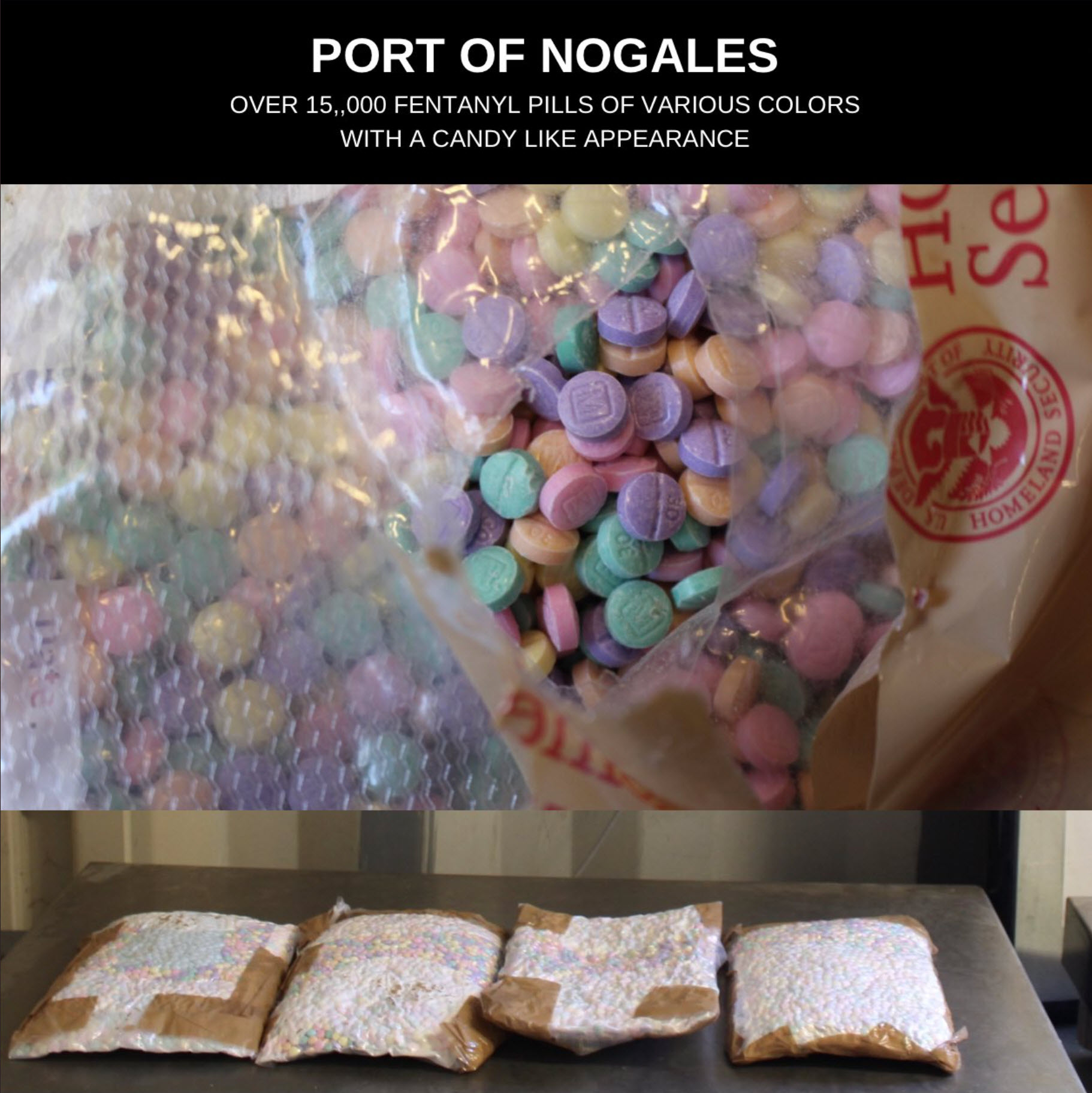 As college students head back to class this week, I issued a warning about the dangers of using drugs. New, deadly substances are flooding the nation's illicit drug supply.
Fentanyl is now the number one killer of adults between the ages of 18 and 45. While this synthetic opioid is often covertly mixed with other substances, it is now being discovered in bright, rainbow colors—raising concerns that it may become more enticing to kids and college students.
Eutylone, a psychoactive bath salt, is also claiming an alarming number of lives in Florida. The National Institute of Justice reports that Florida accounts for more than 60% of the positive cases of eutylone in the United States. It is cheap to produce and mimics the effects of cocaine, methamphetamine and ecstasy. Like fentanyl, eutylone is often being mixed with other illicit drugs and sold to unsuspecting users—with deadly consequences.
So please, never take an illicit substance and remember that just one pill can kill.
For more information about the dangers of substance abuse and to find recovery resources, visit
DoseOfRealityFL.com
.
Stay Safe, Florida.

In The News
As fall semester begins, college students warned about new, deadly drugs, CBS Miami
Ashley Moody Warns Florida College Students About New Drugs, Florida Daily
Fentanyl that looks like candy found at the US/Mexico border, ABC Action News Tampa Bay
Working together is best way to prevent crime, leaders say, Spectrum News 13 Orlando
Attorney General Moody Secures Prison Sentence for Fraudster Stealing More Than $83,000 Through Real Estate Investment Scheme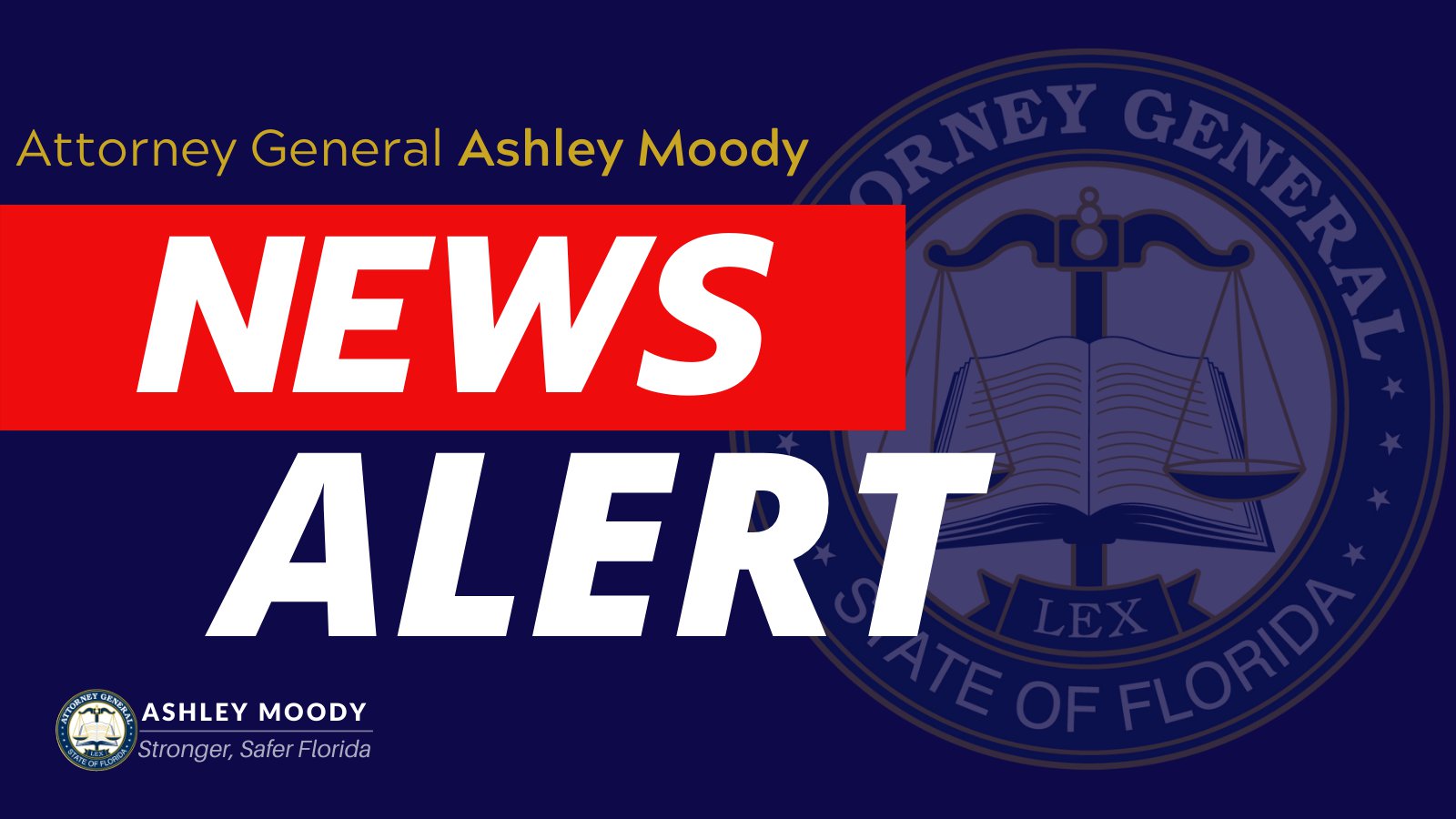 Attorney General Ashley Moody announced a 12-year prison sentence for a fraudster who stole more than $83,000 from Floridians by claiming to be an investor. Leandro Obenauer took deposits from multiple Floridians to purchase homes. The defendant also wrote fraudulent checks, convinced victims to pay for representation to argue for victims' mortgage rates to be lowered and tried to set up fake investment plans.
Attorney General Ashley Moody said, "The defendant targeted multiple victims, with various schemes, all in an effort to steal tens of thousands of dollars. While he was able to run from those he scammed, he wasn't able to escape justice. My Statewide Prosecutors have ensured that he will spend a long time in prison where he can no longer defraud Floridians."
Read More
This week, Attorney General Ashley Moody hosted the annual National Conference on Preventing Crime in Orlando. In addition to expressing the importance of reducing crime, Attorney General Moody dedicated the conference to Reverend Watson Haynes. Rev. Haynes was scheduled to deliver the opening prayer at the conference but passed away a few days before the event.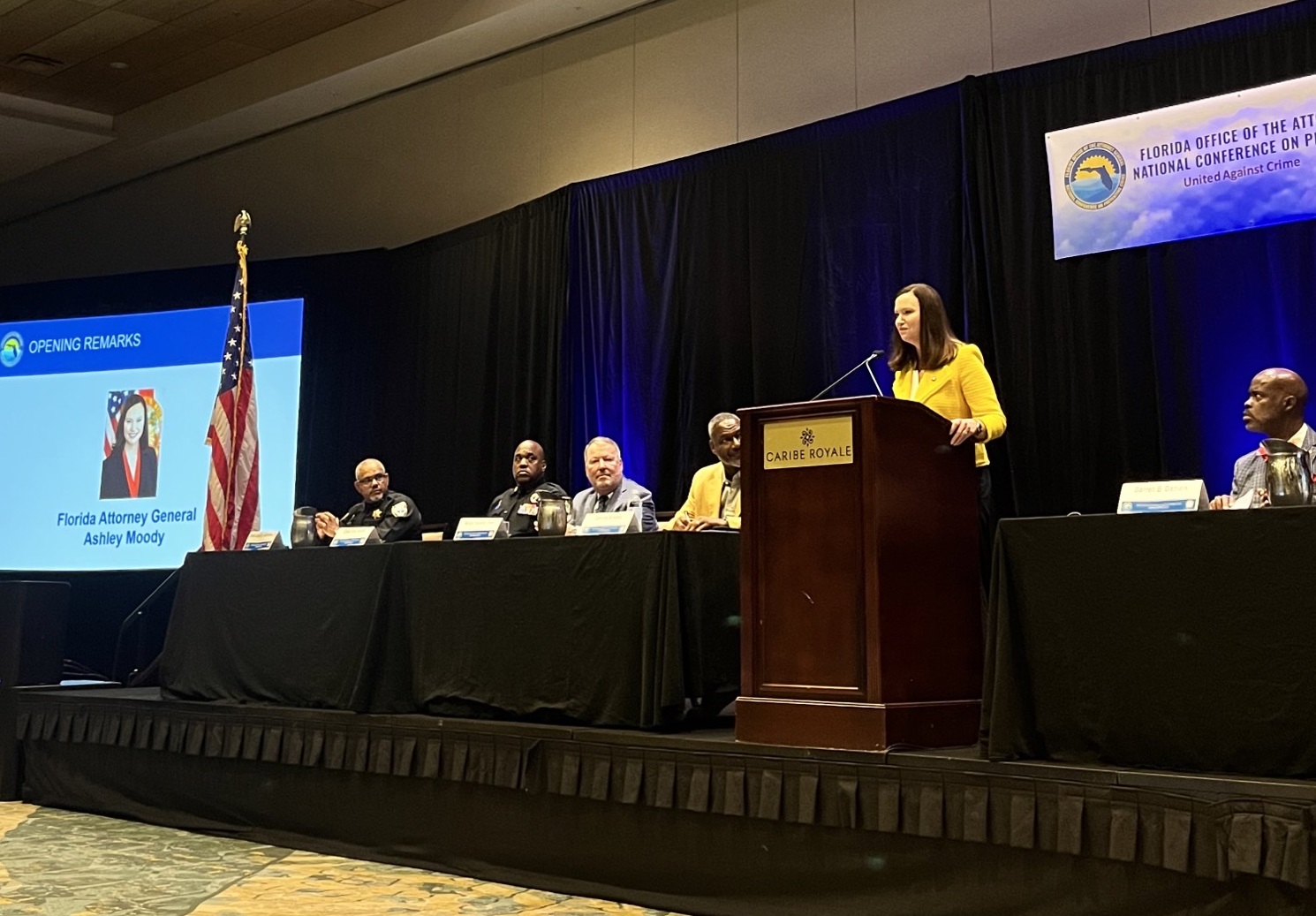 Attorney General Moody with Gov. Ron DeSantis during a Florida Cabinet Meeting in Tallahassee.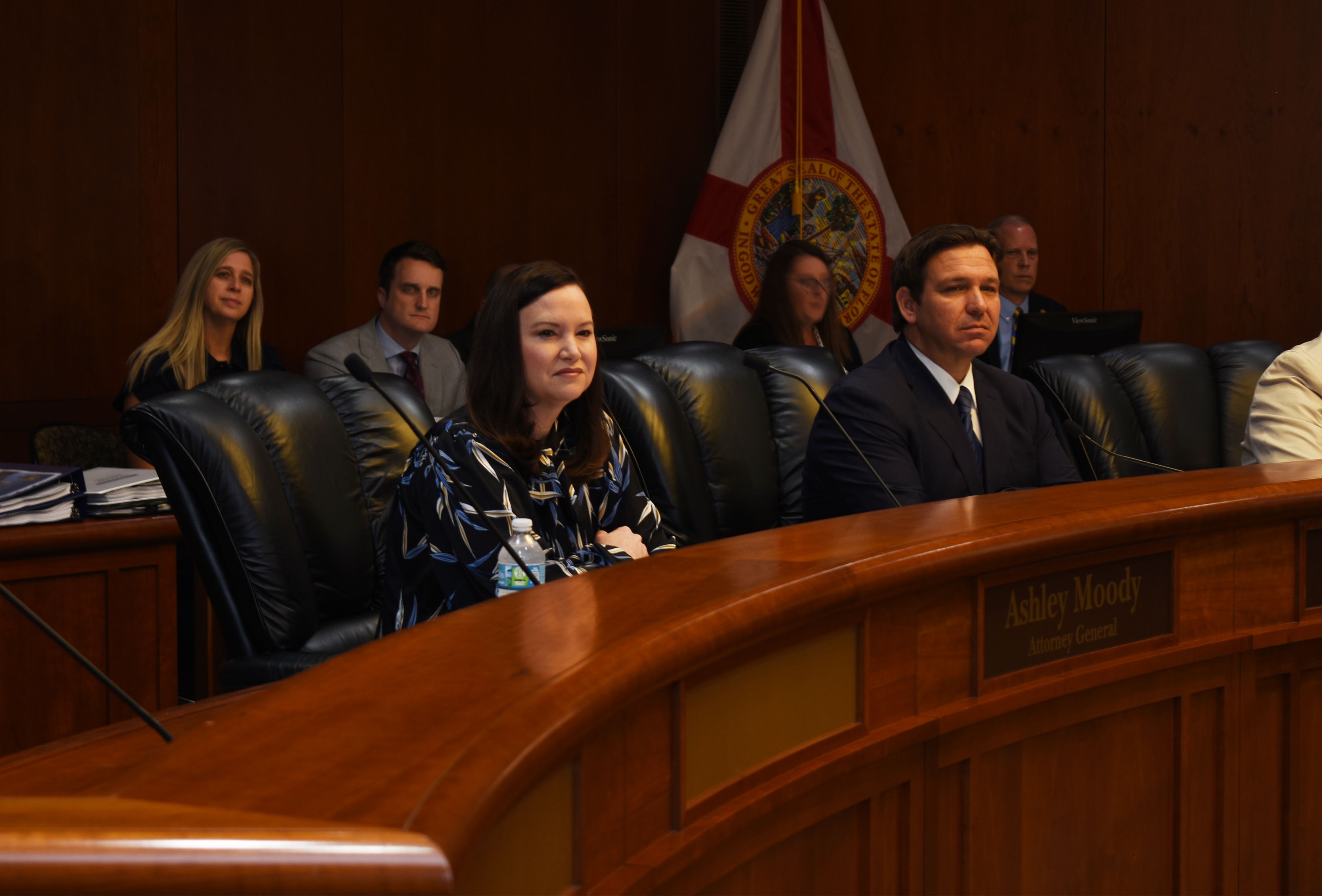 Attorney General Moody presenting the office's White Hat Award to Office Operations Manager Lisa Johnson. The White Hat Award is given to Florida Attorney General's Office team members who demonstrate extraordinary effort and skill in fulfilling the mission of the office.