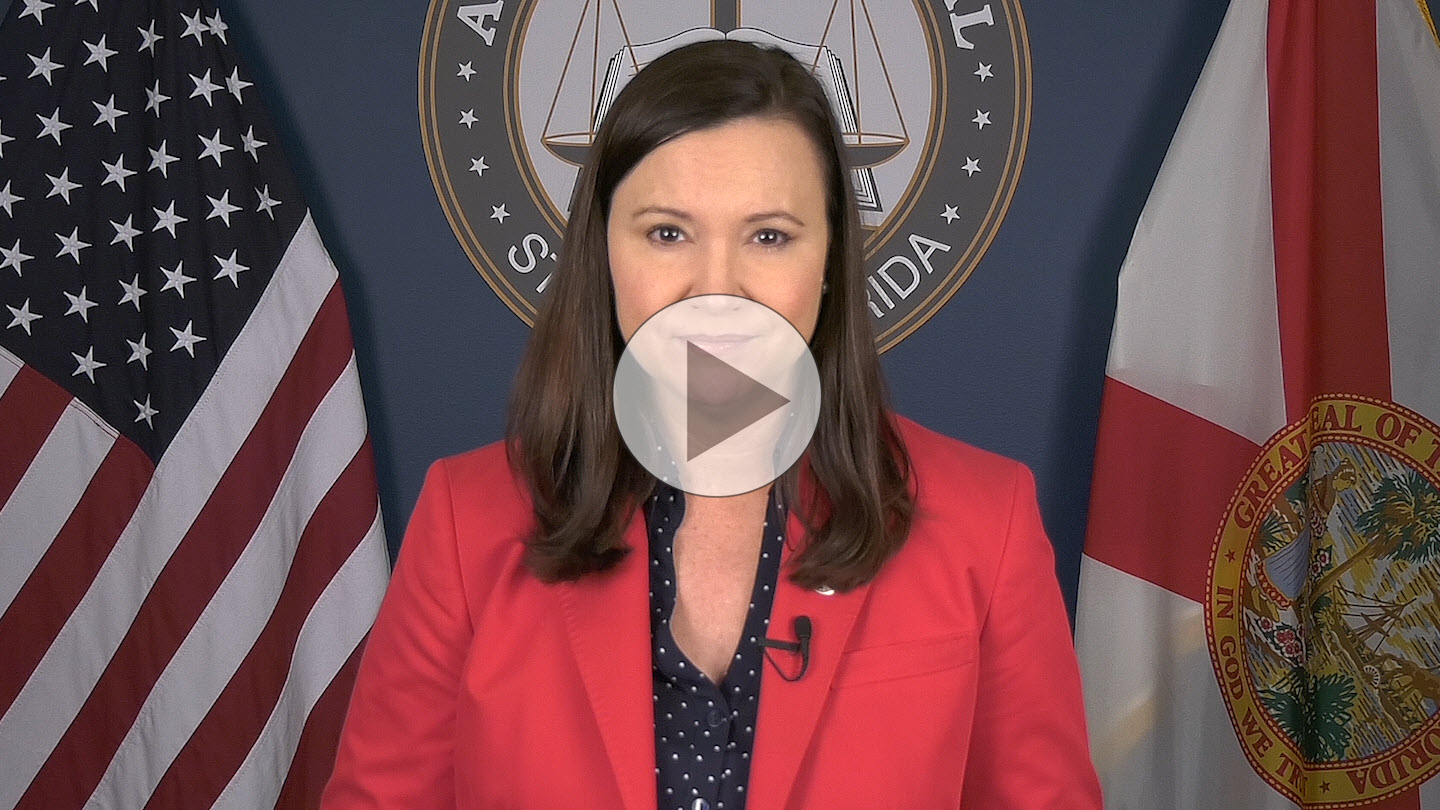 This week, I announced a legislative push to permanently outlaw Frankenstein opioids in Florida. These highly lethal synthetic opioids are also known as nitazenes—some of which are many times more deadly than fentanyl.
Last year, when we first heard about these deadly synthetic opioids, my office immediately began working to outlaw them. In April, we placed a temporary ban on eight nitazenes, but if action isn't taken this legislative session, that ban will expire. That is why I am working with state lawmakers to permanently add these chemical compounds to the Schedule I controlled substances list in Florida.
Additionally, SB 736 would create a nitazene derivatives class that controls drugs based on chemical structure and will include current emergency-controlled substances—reducing the need for emergency-drug-schedule requests by encompassing new compounds that are created under the same structure. This is an important step in keeping these Frankenstein opioids from gaining popularity in our state.
I look forward to continuing to work on this legislation and other important issues throughout the upcoming session, so we can protect Floridians and build a Stronger, Safer Florida.

In The News
Florida bill would permanently add 'Frankenstein opioids' to list of Schedule 1 drugs, The Center Square Florida
Moody pushes new legislation to ban 'Frankenstein' opioids, Florida's Voice
Florida AG eyes making Google, Apple flag 'foreign-owned apps' for consumers before downloading, FOX Business
Florida Attorney General wants to warn iOS, Android users which apps are foreign-owned, Phone Arena
Ashley Moody Encourages Veterans, Military Members, Families to Apply for Refund from Harris Jewelry, Florida Daily
Eligible Veterans, Military Members and Families Encouraged to Apply for Refund from Harris Jewelry, WQCS Treasure Coast
Attorney General Moody Demands Transparency from Apple and Google About Foreign-Owned Apps Available to U.S. Consumers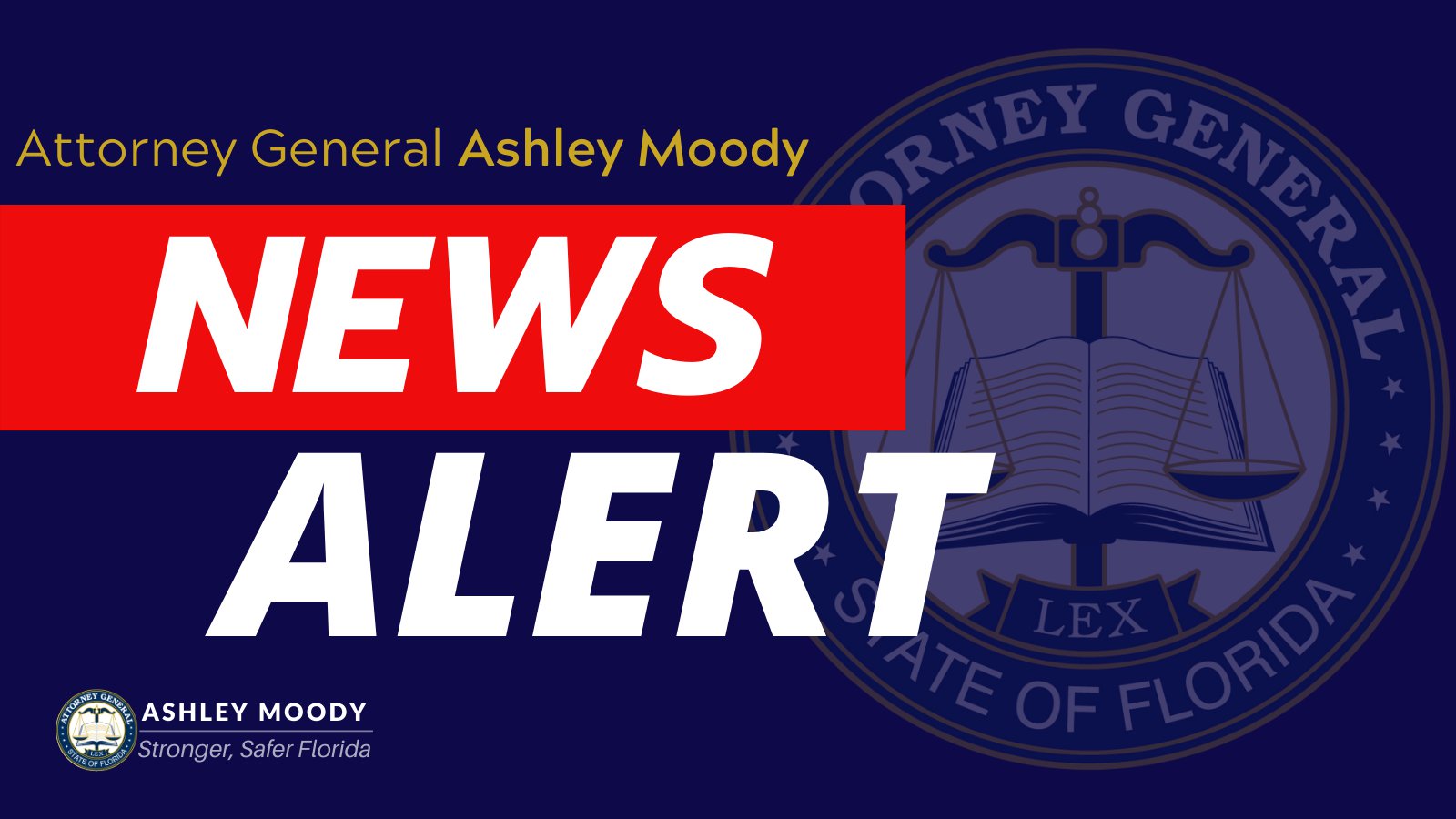 Attorney General Ashley Moody is demanding that Apple and Google provide a means for consumers to identify certain foreign-owned apps—available for download in each company's app stores—so that consumers can make more informed decisions. In a pair of letters sent to the CEOs of the companies today, Attorney General Moody called for the app stores to place designations on foreign-developed or foreign-owned mobile apps from countries that may pose a national security risk, such as China and Russia. The letters follow nationwide calls for action against China-owned app TikTok and the downing of several unidentified objects floating across or near the U.S.—including one confirmed Chinese spy balloon.
Attorney General Ashley Moody said, "We must ensure that consumers have the information needed to make informed decisions about their data privacy and security. The existing lack of transparency in app stores can create a significant risk for American citizens, and could cause their personal information to be exploited by foreign entities of concern. That is why I am calling on Apple and Google to bring more transparency to their app stores—so consumers know what products are owned or developed by nations that may pose a national security risk."
Read More
CONSUMER ALERT: Eligible Veterans, Military Members and Families Encouraged to Apply for Refund from Harris Jewelry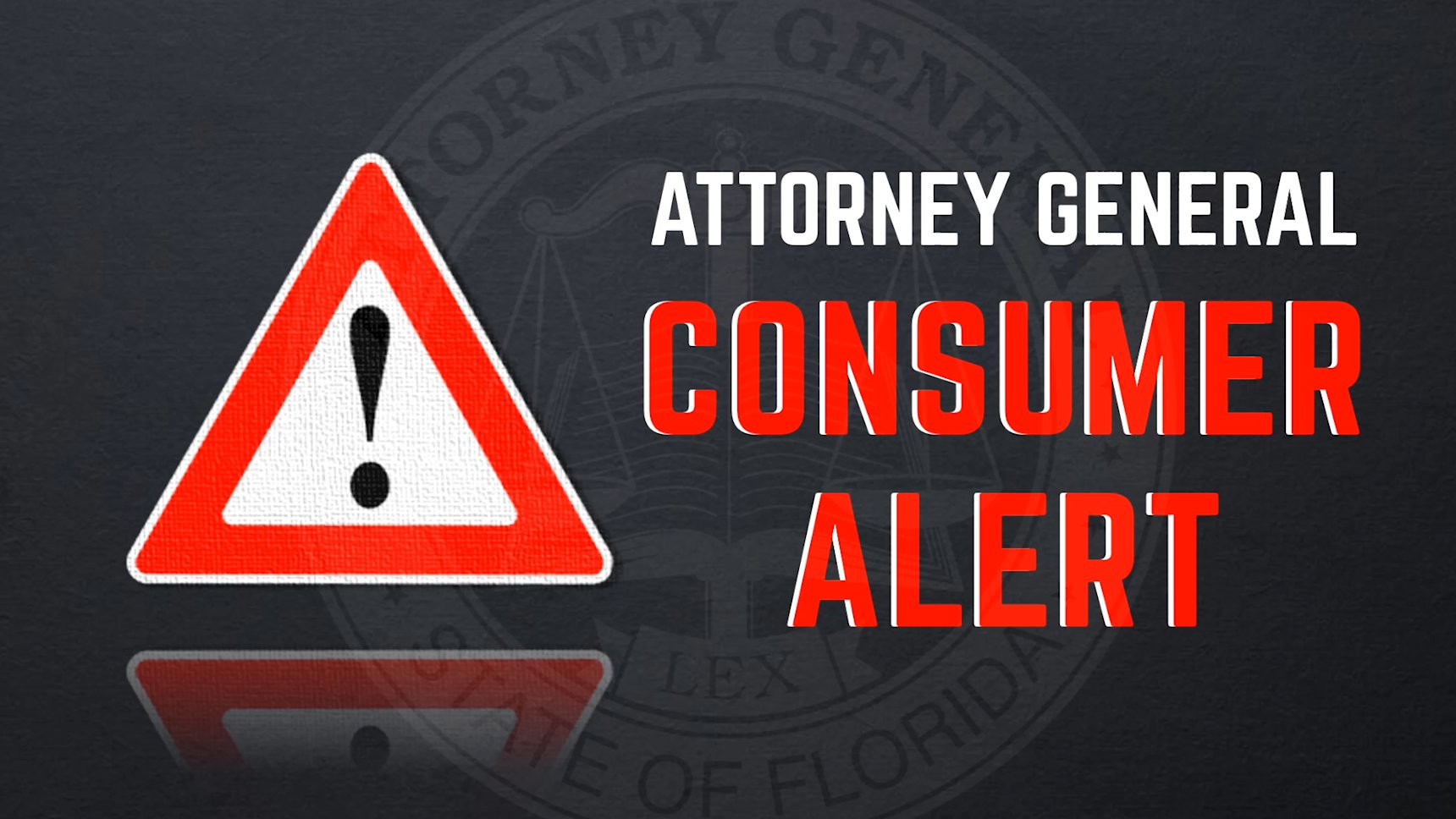 Attorney General Ashley Moody is issuing a Consumer Alert notifying eligible families, military members and veterans about potential available relief. Last year, through a multistate action, Attorney General Moody secured $34 million in total relief from Harris Jewelry over allegations that the company deployed deceptive business practices. Attorney General Moody also obtained $50,000 in funds from the securement and distributed the funds to the Florida Veterans Foundation to support consumer education.
Attorney General Ashley Moody said, "Harris Jewelry prominently displayed the slogan 'serving those who serve' while they exploited military service members out of millions of dollars. My office helped shut down this scheme and now the company must pay restitution to consumers harmed by their deceptive practices. I encourage anyone who believes they are eligible to apply for a refund now!"
Read More
Attorney General Moody Announces Arrest of Caregiver for Exploiting Florida Senior for Thousands of Dollars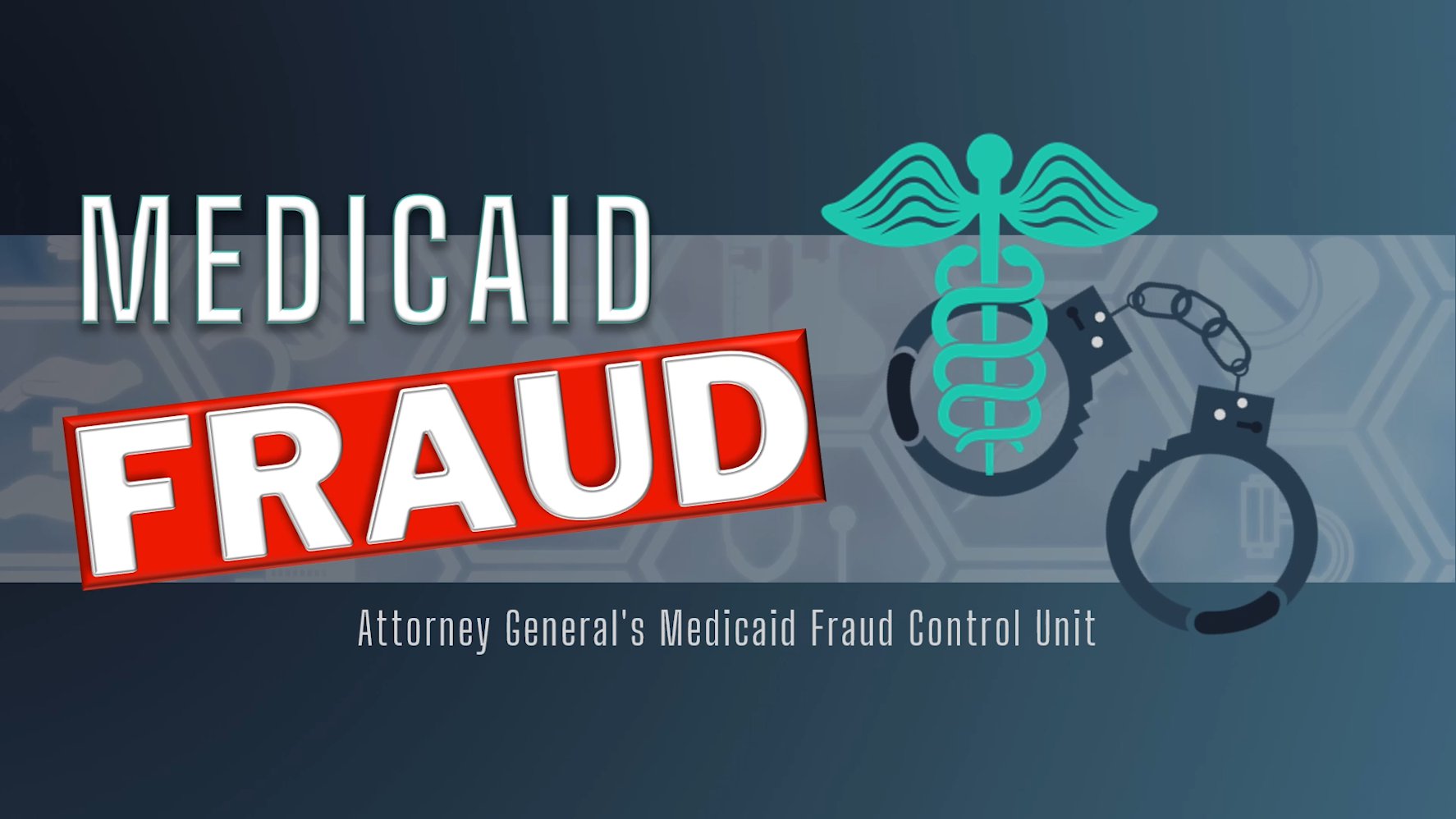 Attorney General Ashley Moody today announced the arrest of a caregiver for exploiting a Florida senior for thousands of dollars. According to an investigation by Attorney General Moody's Medicaid Fraud Control Unit, Veronica Milbry accepted a position as a resident caregiver and, within three weeks, stole the banking information of an elderly resident. Milbry proceeded to pilfer thousands of dollars from the resident.
Attorney General Ashley Moody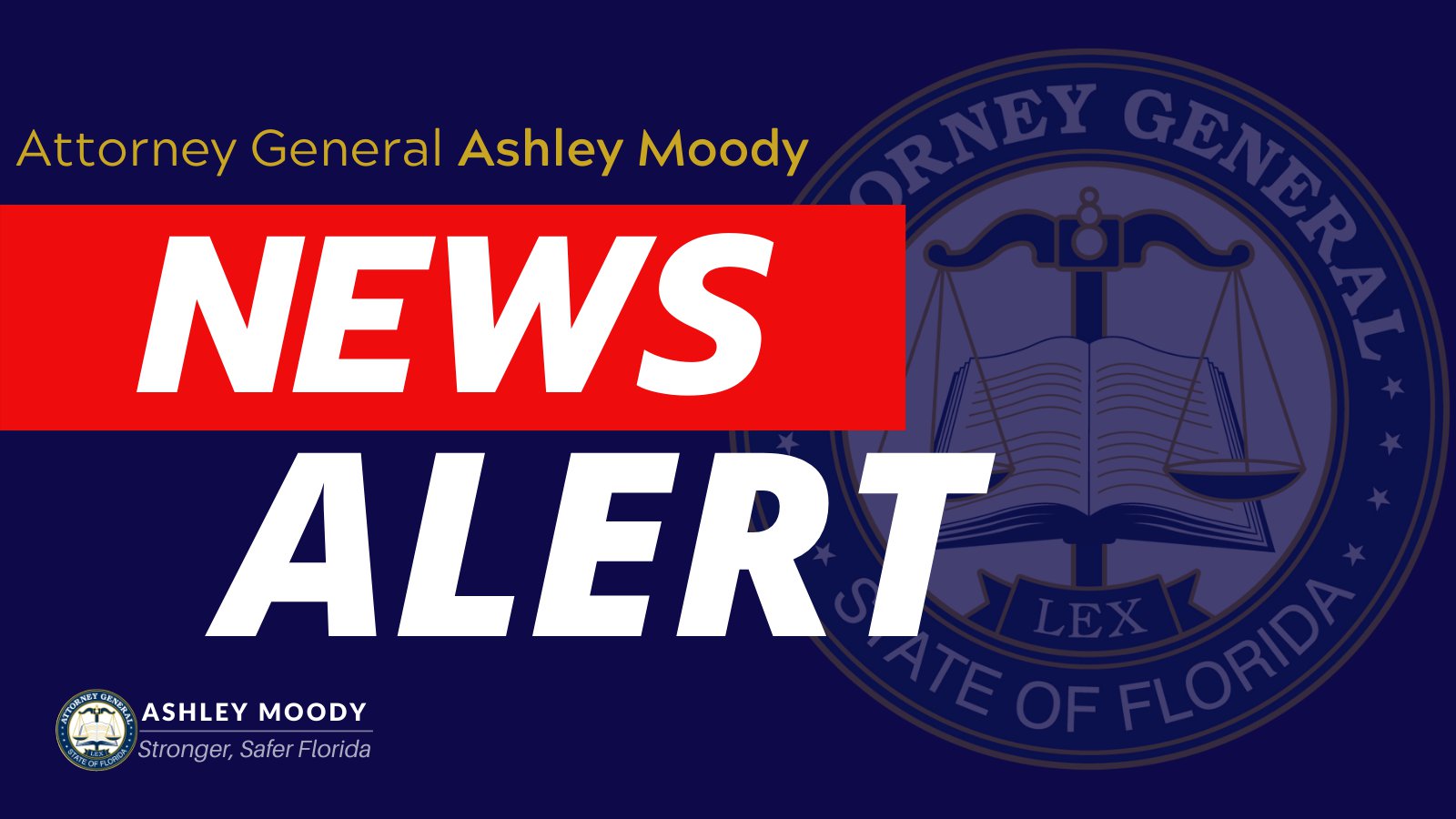 said, "After just three weeks of working at an assisted-living facility, the defendant took advantage of one of the first patients assigned to her—eventually stealing thousands from the Florida senior for her own personal gain. I am glad we were able to help stop this abuse, apprehend the suspect and prevent her from victimizing any other seniors."
Read More
Attorney General Moody Petitions Court to Vacate Injunction of Law Prohibiting State Funds from Flowing to Planned Parenthood in Light of Dobbs Decision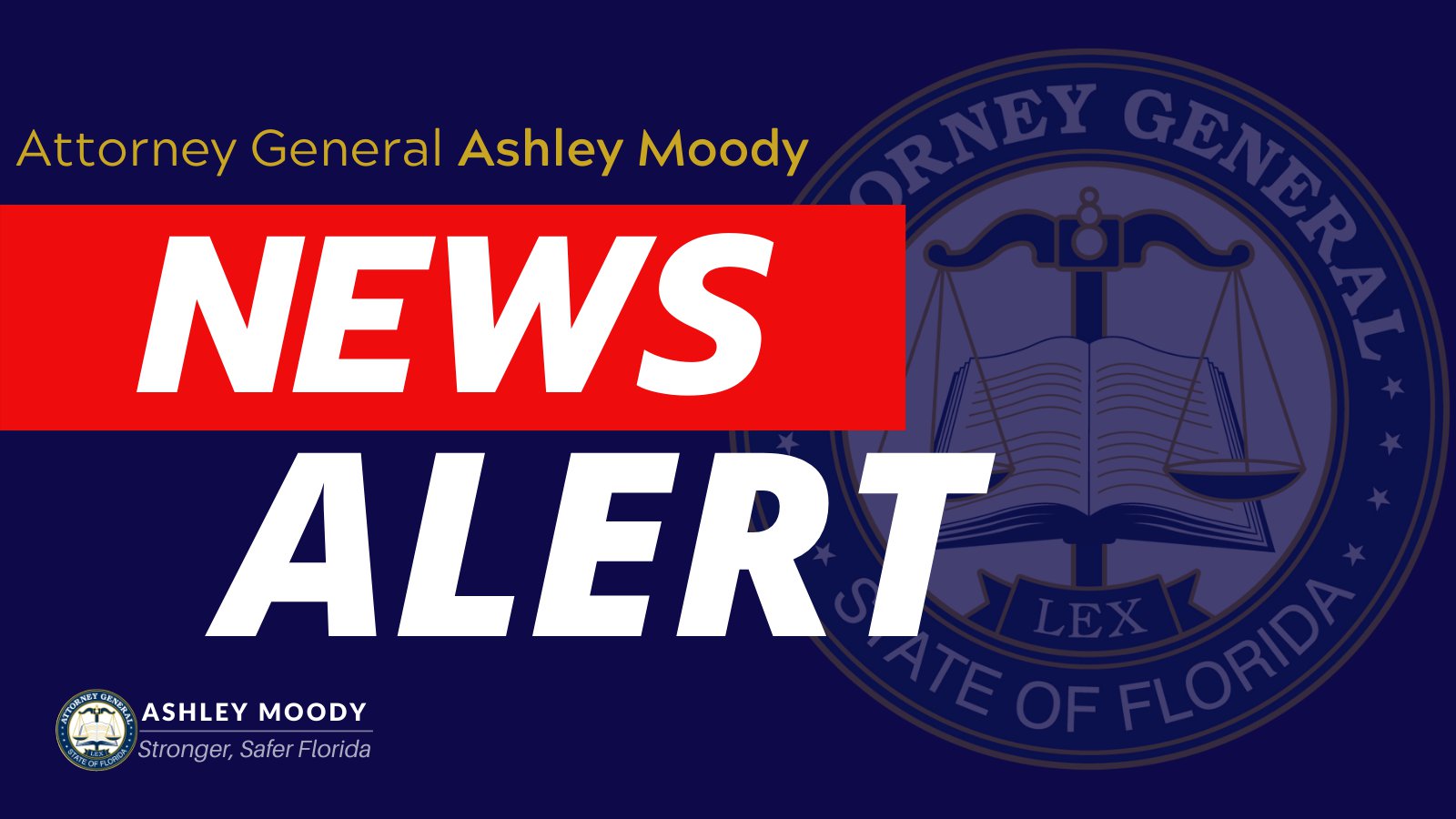 Following the U.S. Supreme Court decision in Dobbs vs. Jackson Women's Health Organization, Attorney General Ashley Moody is moving to vacate an injunction against a Florida law prohibiting state funds from going to Planned Parenthood. In 2016, state lawmakers passed HB 1411, which defunded abortion clinics such as Planned Parenthood. While the state already did not pay for abortions as a general matter, HB 1411 cut off other funding. The U.S. District Court in Tallahassee enjoined the law in Planned Parenthood of Southwest and Central Florida vs. Joseph Ladapo, using Roe v. Wade as a deciding factor in the decision. Since the Dobbs decision overturned Roe, the injunction is no longer supported.
Attorney General Ashley Moody said, "In 2016, a district court prevented the Florida Legislature from defunding abortion clinics, based on the U.S. Supreme Court's ruling in Roe. Now that the case at the center of the court's reasoning has been overturned, we are petitioning the court to vacate the court's injunction and allow the will of our state's legislative body and the people who elected them to take effect."
Read More
This week, Attorney General Ashley Moody spoke at the Florida Chamber of Commerce Legislative Fly-In event in Tallahassee about upcoming agenda items for the 2023 Florida Legislative Session.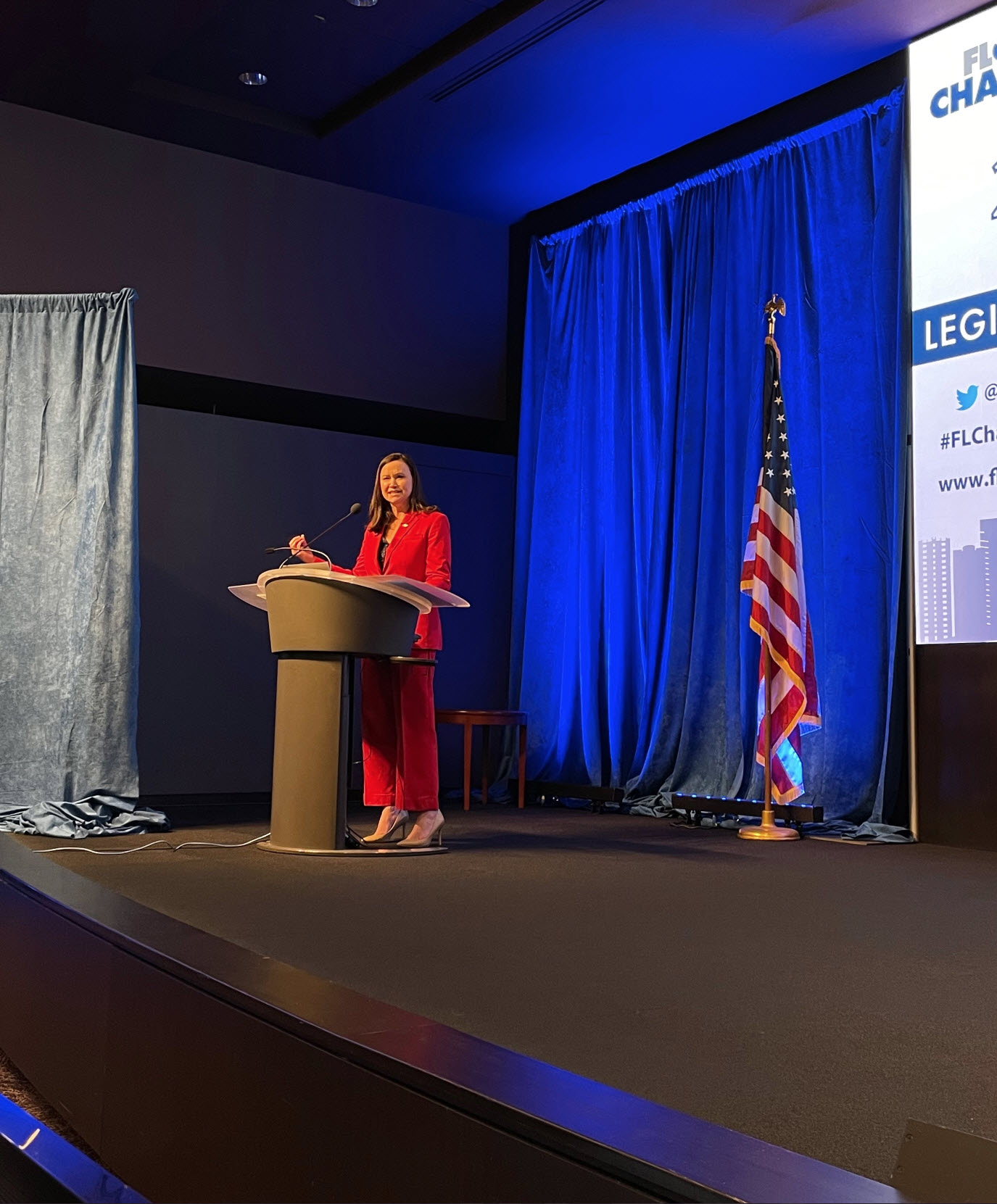 Photo Courtesy: Florida Chamber of Commerce